Rediscovered Mural Enriches TLC's Connection to Oregon Community 
Posted by Jennifer Johnson on May 26, 2023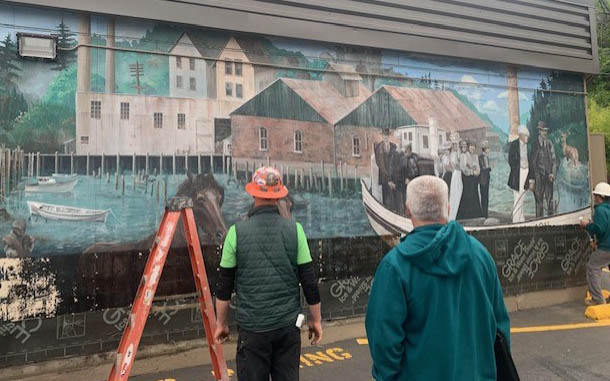 A painting found on a door in Astoria, Oregon led one credit union to a startling discovery honoring one of its fastest-growing service areas. 
Two women clad in historic clothing have long adorned the door of TLC, a Division of Fibre Federal Credit Union, that's located in one of the city's oldest neighborhoods. Acquired by Fibre FCU in 2015, TLC serves Astoria and recently expanded within Clatsop County to include Seaside and Warrenton.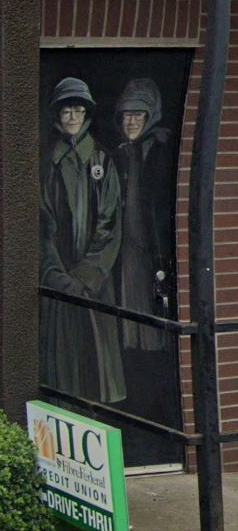 A branch audit inquiry into the painting's significance last year revealed it was an extension of a full-wall mural covering the building's west side, said Heather Snyder, assistant vice president of marketing and community development at Longview, Washington-based Fibre FCU.
Painted 21 years ago by famed local artist Jo Brown, the mural was commissioned by then-TLC Federal Credit Union and portrays the early days of Astoria, when the town trolley was in use and residents fished for salmon with horse-pulled nets.
Hidden from the public for years, TLC only recently removed the siding and revealed the mural in its entirety. The credit union will work with Brown, a longtime painter for the motion picture and television industry, on the restoration. An official unveiling will be held later this year.  
 "I have such admiration for businesses like TLC for preserving and continuing this type of work," said Brown. "All this history — that's us."  
Posted in Community Impact, Oregon, Regional Member News.