Spokane Credit Union Chapter Members Connect with Local Legislators
Posted by Joe Adamack on May 22, 2023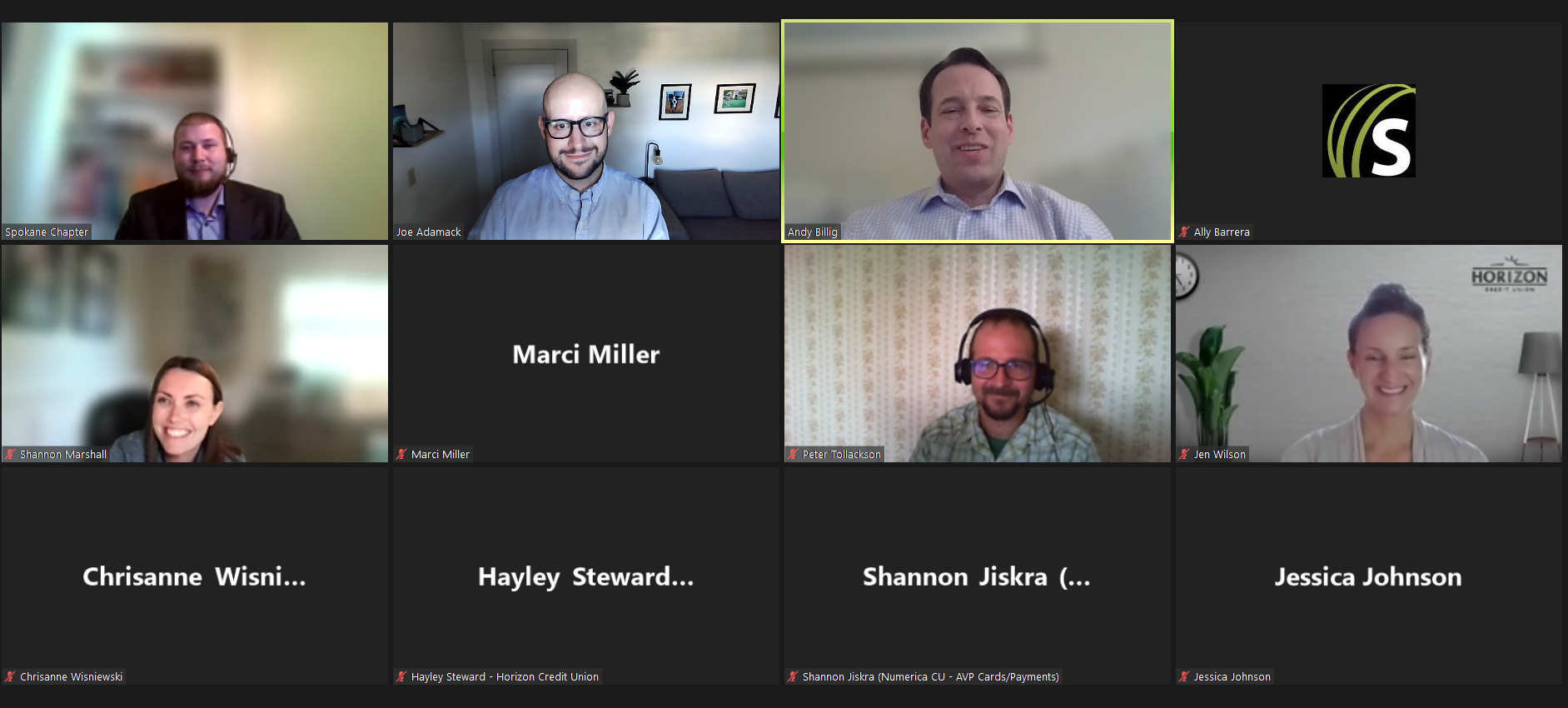 Representatives of four Spokane-area credit unions had an opportunity to connect with three of their local state legislators as the Spokane Chapter of Credit Unions hosted an online advocacy discussion. GoWest's VP of Legislative Affairs in Washington Joe Adamack moderated the discussion and Q&A that included Senate Majority Leader Andy Billig, D-Spokane, Rep. Jenny Graham, R-Spokane, and Rep. Joe Schmick, R-Colfax.
The meeting was timely as lawmakers had just been called back to the state Capitol for a one-day special session on May 16th to address an issue unresolved during the regular legislative session.
Chapter members got to hear an update on recent legislative action, insights from lawmakers on the best way to connect and build a relationship with your elected officials, and recent credit union priorities and engagement. Congratulations to the Spokane Chapter for a successful event and for providing the opportunity for credit union representatives to connect with key leaders.
Posted in Advocacy on the Move, Washington Advocacy.