Providence FCU Donates $5K to Medical Center for Employee Caregiver Garden
Posted by Alex Robinson on May 16, 2023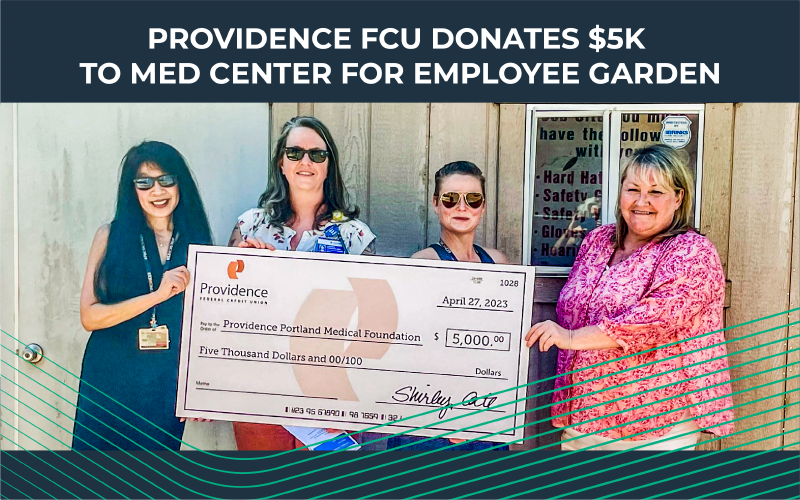 Providence Federal Credit Union, based in Milwaukie, Oregon, is pleased to announce a donation of $5,000 to the Providence Portland Medical Center's new caregiver garden, where the funds will help transform an empty lot into a therapeutic and productive garden.
"We saw it as a perfect opportunity to support Providence's hardworking caregivers by donating funds to help them create and design a place where they can engage with nature, breathe in fresh air, and experience the healing benefits of growing food and flowers for the community," said Shirley Cate, president and CEO of Providence Federal Credit Union.
An oasis of calm in a dynamic clinical environment, the working garden will also serve as a source of flowers for patients, with plans underway to eventually harvest fresh produce for caregivers and further promote healthy living and sustainability.
The community celebrated at a special blessing event on April 27 at the garden, which is located on the NE 52nd block of NE Hoyt St. in Portland, Oregon.
Posted in Oregon, Regional Member News.