InRoads Helps Deliver Emergency Food Assistance to Those in Need
Posted by Alex Robinson on May 16, 2023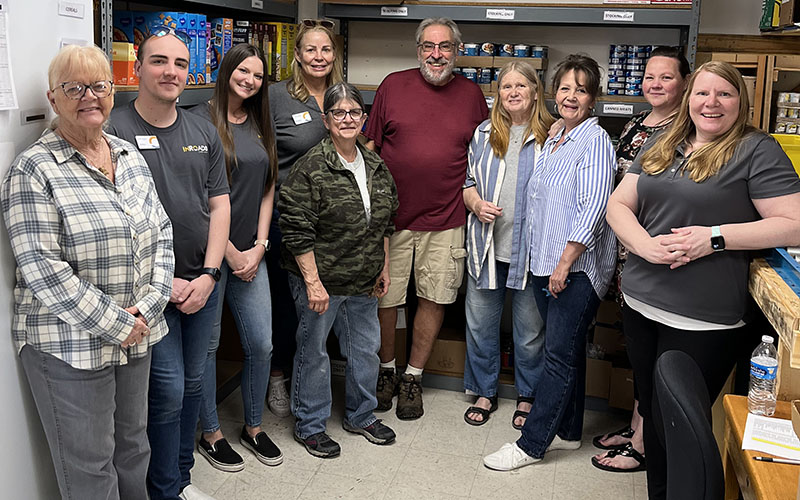 InRoads Credit Union, based in St. Helens, Oregon, celebrated national "Do Something Good for Your Neighbors Day" on March 16 by delivering hundreds of pounds of requested food staples to an emergency food assistance provider.
Several InRoads Credit Union employees shopped and delivered 415 pounds of food to HOPE of Rainier in the weeks leading up to the national day.
"The wonderful people at HOPE told us the food we delivered would help feed more than 100 people," said Brooke Van Vleet-Pearson, InRoads Credit Union President and CEO.
Following a sharp decrease in SNAP benefits for those in need, HOPE of Rainier had seen a huge uptick in the need for emergency food assistance.
InRoads Credit Union is proud to be part of the community and equally honored to perform random acts of kindness. In 2023, the credit union has so far handed out free reusable shopping bags on Earth Day, surprised volunteer firefighters with dinner, delivered Valentine chocolates and gifts to seniors through St. Helens Senior Center Home Delivered Meals, and asked employees to paint inspiring rocks that were hidden around the region. So far, InRoads has reached and inspired 650 people in the community.
Posted in Community Impact, Oregon, Regional Member News.