Rogue CU, Pacific Crest FCU and TAPCO CU Approved for CDFI Certification
Posted by Jennifer Johnson on May 9, 2023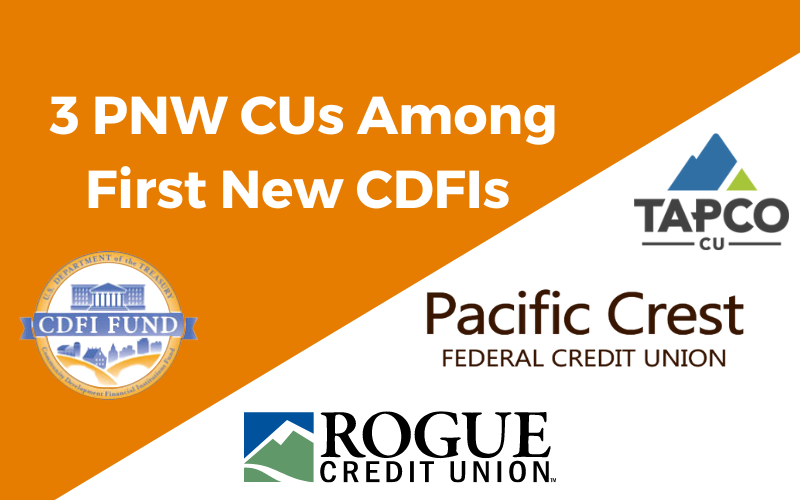 Three Pacific Northwest credit unions — Rogue Credit Union in Medford, Oregon; Pacific Crest Federal Credit Union in Klamath Falls, Oregon; and TAPCO Credit Union, in Tacoma, Washington — were among the first nationwide this year to be approved for Community Development Financial Institution certification. 
Certified CDFIs can use awards from the U.S. Treasury Department's CDFI Fund to support a variety of programs, which include mortgage lending for first-time homebuyers, commercial loans, and other approaches to empower low-income and minority communities. 
Justin Martin, CEO of TAPCO CU, said, "TAPCO plans on leveraging this certification to obtain grant funding to further expand our products and services to address areas of inequity in our community. We are thankful for the opportunity to earn this designation, as future grant funding will allow us to do more for our community and the people the financial system has historically underserved." 
If you're curious about CDFI certification, find out why it can be so valuable for your credit union and what others are doing for their communities at GoWest's next CDFI Roundtable on June 5. 
Posted in Events, GoWest Foundation, Oregon, Regional Member News.