Oregon Credit Union Act Update Legislation Passes
Posted by Jennifer Johnson on May 2, 2023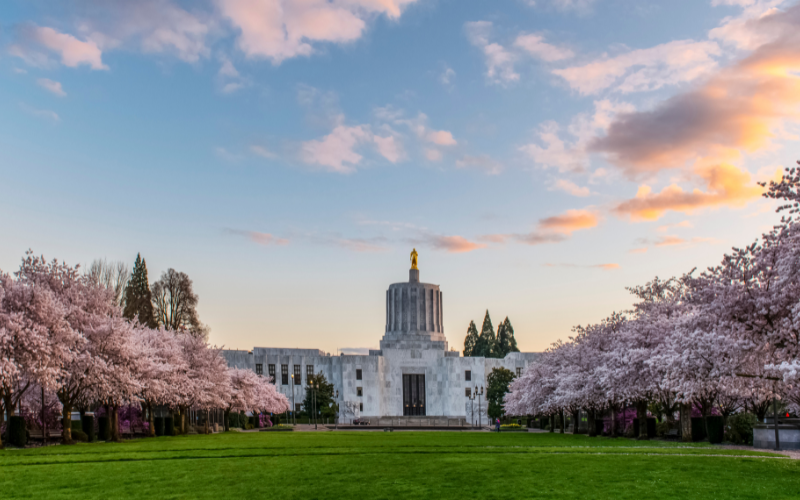 For more than two decades, credit union advocacy in the Oregon State Legislature has maintained a rich tradition of passing updates to the state Credit Union Act every couple of years.
The 2023 session is no exception: HB3200A passed both the House and Senate and now heads to Gov. Tina Kotek's desk for her signature.
"The bill was developed with input from Oregon's credit unions," said GoWest Credit Union Association's Senior Vice President of Regional Grassroots and Political Programs/Legislative Affairs for Oregon Pam Leavitt. "We appreciate the work that credit union advocates do to look for opportunities to help keep the charter modern and relevant – from the guidance they share by participating in State Issues Working Groups and Governmental Affairs Committees, to their grassroots advocacy, meeting with their legislators to share their impacts and help secure support for credit union priorities."
The updates HB3200A will make possible include fiscal year flexibility to allow credit union boards to determine the best timeline for auditing purposes. Credit unions can currently pay stipends to their board directors and supervisory committee members, but with the updated law they will also be able to pay stipends to members serving on other important committees, such as facilities, nominating, or diversity, equity, and inclusion committees.
"This change to the Act will recognize the significant time commitment members are making to serve their credit union and will help to attract highly qualified members to serve in these roles," Leavitt said.
Investment authorities will also be expanded to allow investment in a company that provides products and services associated with the credit union's routine operations if the investment is related to the credit union's actual use of the products or services. The state regulator will have the authority to approve such investments once the law becomes effective.
The bill passed in the Oregon House March 23 and in the Senate April 27. No date has been announced yet for Kotek to sign the bill.
Posted in Advocacy, Oregon, Top Headlines.