Fintech Options Abound Today. What's Right For You?
Posted by Jennifer Johnson on May 2, 2023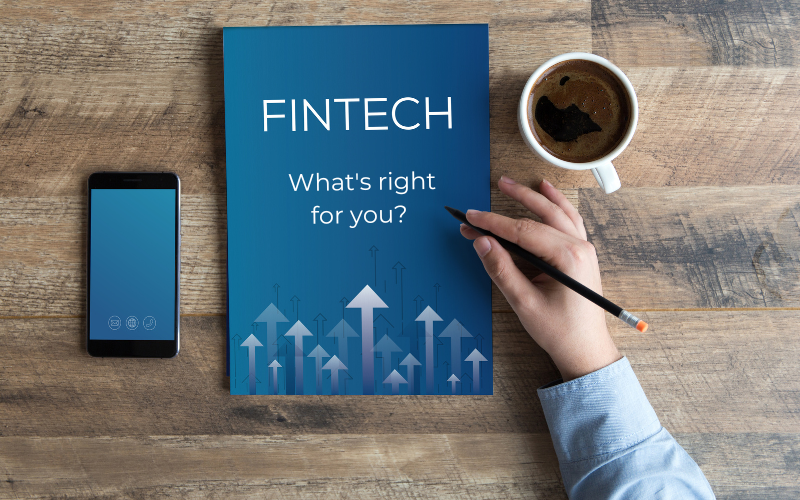 More than half of financial institutions nationwide believe that financial technology will be the biggest driver of change over the next four years, yet credit unions can be reluctant to pursue fintech partnerships. 
Maybe it's the time and expense that's so daunting, or the lack of staff or a third party to manage the middleware. But as technology continues to shift expectations of service, members will flee if basic procedures lag. 
David Carlson, head of sales for origination software company MANTL, challenges credit unions to think less about cost and comfort and more about the opportunities through fintech partnerships.   
If your goal is deposit growth and/or member growth, how many new accounts are getting booked through the legacy process you're using today? Frequently, it's less than 10% at credit unions, which means 90% of potential new members are passing on your services, he said. At a digital forward credit union, a good standard is seeing at least 50% of members who start the process digitally become new members.  
When considering new account opening software, credit unions often connect with legacy providers because it's what they know. But the reality is they're not going to get the best in breed — legacy providers "give answers for the way you've always done things, but they don't really research and challenge what is possible from a modern technology perspective," he said.
Fintechs can help your credit union repurpose time. Figure out how long it takes your branch to open a new account — if the answer is more than 15 minutes, consider the cost and time savings with a digital solution. Or if an existing member wants to add a CD, ideally that transaction should take less than 3 minutes.  
But if the member stays longer, why not focus that extra time on the member instead of asking for redundant information or running to the printer?   "Your employees can spend more time deepening member relationships and increasing cross-selling instead of doing basic tasks," he said. "Improving technology will likely cost more, but what is the cost of not pursuing it? If it takes someone 10 minutes to open a new account, how many people are enjoying that process?"
Digital applications can also be time-consuming for members and employees. All credit unions, even smaller ones, should consider the pros and cons of their legacy provider — analyze the value of what you're losing against evolving to more advanced technology. 
"It doesn't matter if you're a credit union with $100 million or $17 billion — you should ask how your credit union can better penetrate those memberships and how to make them feel more valued," he said. 
Finding the right fintech vendor to partner with can feel overwhelming. Ask your peers, attend conferences, or check out events like GoWest's Innovation and Operations Council to exchange ideas with other credit union leaders, which Carlson spoke at last month. He also suggests the following:
 Questions you should ask:
Can you give me commercially deployed examples (with metrics) for financial institutions with similar business objectives?
How long does it take an institution with my tech stack and core to implement the technology?
Can you assist us in building an ROI model?
How do you typically engage with customers over their lifecycle?
Vendors should ask:
What are your strategic goals? Why do you want to achieve those goals now?
What's your primary focus or objective over the next 1-3 years? Why are you choosing a new partner?
If we worked together, what would success look and feel like?
Red flags to look out for:
Is the vendor trying to sell you something, or ask questions about what you're trying to fix?
Have they integrated with your technology? If it's the first time, it's not always a red flag but can be. Find out if they have common technology and make sure they can articulate how they'll help you use it.
What do you get out of the box? If you're a smaller credit union, you don't need a highly configurable solution, and you don't have the people to do that well. Determine whether the partner has done the research and knows the integration.
What is your next step? Contact the GoWest Solutions team and we'll help you understand your options. 
Posted in Top Headlines.