Credit Union Contact Center Member Experience is Declining
Posted by Jennifer Johnson on April 18, 2023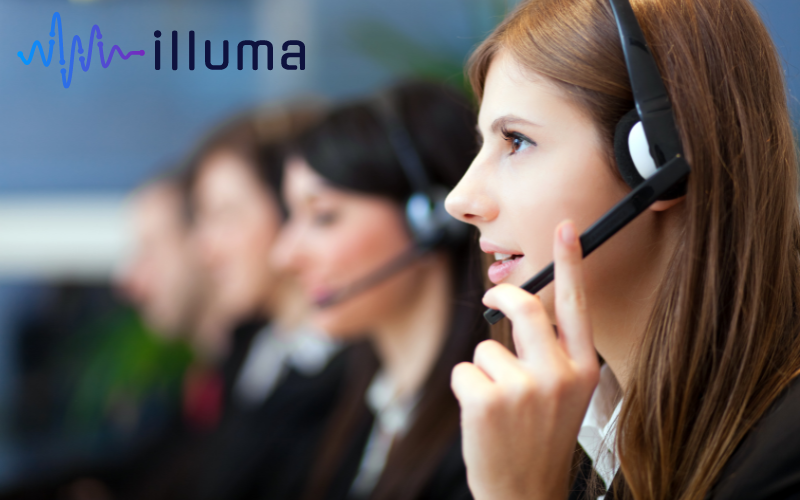 The American Consumer Satisfaction Index has released its findings on member experience in the credit union contact center. The results for call center satisfaction are concerning, especially since delivering a superior experience is a key differentiator for credit unions vs. the banking industry.
In 2021, credit union members across the country rated their satisfaction with call center service at a solid 80%. In 2022, that number dropped to 76%.
Banks in general increased their call center customer satisfaction from 78% to 79% with regional banks having the highest score of 81%.
(The ACSI Finance Study 2021-2022 is based on interviews with 13,546 customers, chosen at random and contacted via email between October 2021 and September 2022.)
This trend is reversible, and credit unions are looking for creative ways to make the call center experience what it should be. GoWest Solutions partner, Illuma, shared some of its best practices.
How to deliver a better member experience with shorter calls
Exchanging pleasantries with the staff at a local branch is part of the charm of being a credit union member. However, most members who call the contact center want to get off the phone as fast as possible. Reducing average handle time (AHT) should be a goal both for operational efficiency and to save members' time.
One way to maintain the warmth and instant recognition of the local branch while reducing call time is to cut the security questions. Using passive voice authentication software means agents can verify callers within seconds during natural conversation. A caller can identify themselves, provide their account number or member ID, and jump right into the reason for their call.
How to improve member experience with AI technology
No one really enjoys listening to hold music, and callers want to spend as little time as possible in the queue waiting for a live agent.
Reducing AHT helps to an extent, but enabling satisfactory self-service is another important piece of the puzzle. Traditional IVRs can leave much to be desired in terms of member experience, with complicated or repetitive menus that only respond to the most rudimentary commands. Callers often escalate their calls to live agents after trying to navigate a frustrating IVR.
There are new options available to enable a better self-service experience. Modern IVAs (intelligent virtual agents) in the call center are now available that use a combination of artificial intelligence, natural language processing, and even sentiment analysis. These systems can comprehend a very wide variety of requests and questions and respond in a conversational manner. Credit union contact center satisfaction can improve dramatically by humanizing the self-service experience.
Credit union call center improvement always involves people
Large banks know how to increase customer satisfaction in call center environments by making the most of the latest tech, no matter how much it costs. Credit unions have fewer resources, but they do have the advantage of having committed contact agents who care about member satisfaction. Add in some affordable call center software options, and it's possible to make a real difference.
Here are a few tips for helping contact center teams deliver an outstanding credit union member experience:
Celebrate and reward small accomplishments often, putting the focus on what's going right.
Positive and encouraging daily experiences get paid forward to your members.
Improve your agents' user experience with their software. This might be as simple as an integration that reduces the amount of toggling between screens or applications that agents have to do during a call.
Communicate early about any changes coming. Give agents time to role play and practice so they feel confident and well-prepared. Consider rolling out new tech or processes to your more experienced agents first as a pilot program to work out any issues.
Is improving member experience in the call center on your to-do list for 2023? Contact your GoWest Solutions Team to learn how Illuma can help your credit union deliver more satisfaction with frictionless voice authentication, even without a big bank budget.
Posted in GoWest Solutions, Top Headlines.