Arizona's Credit Union West Highlights Student Entrepreneurship in Financial Challenge 
Posted by Jennifer Johnson on April 18, 2023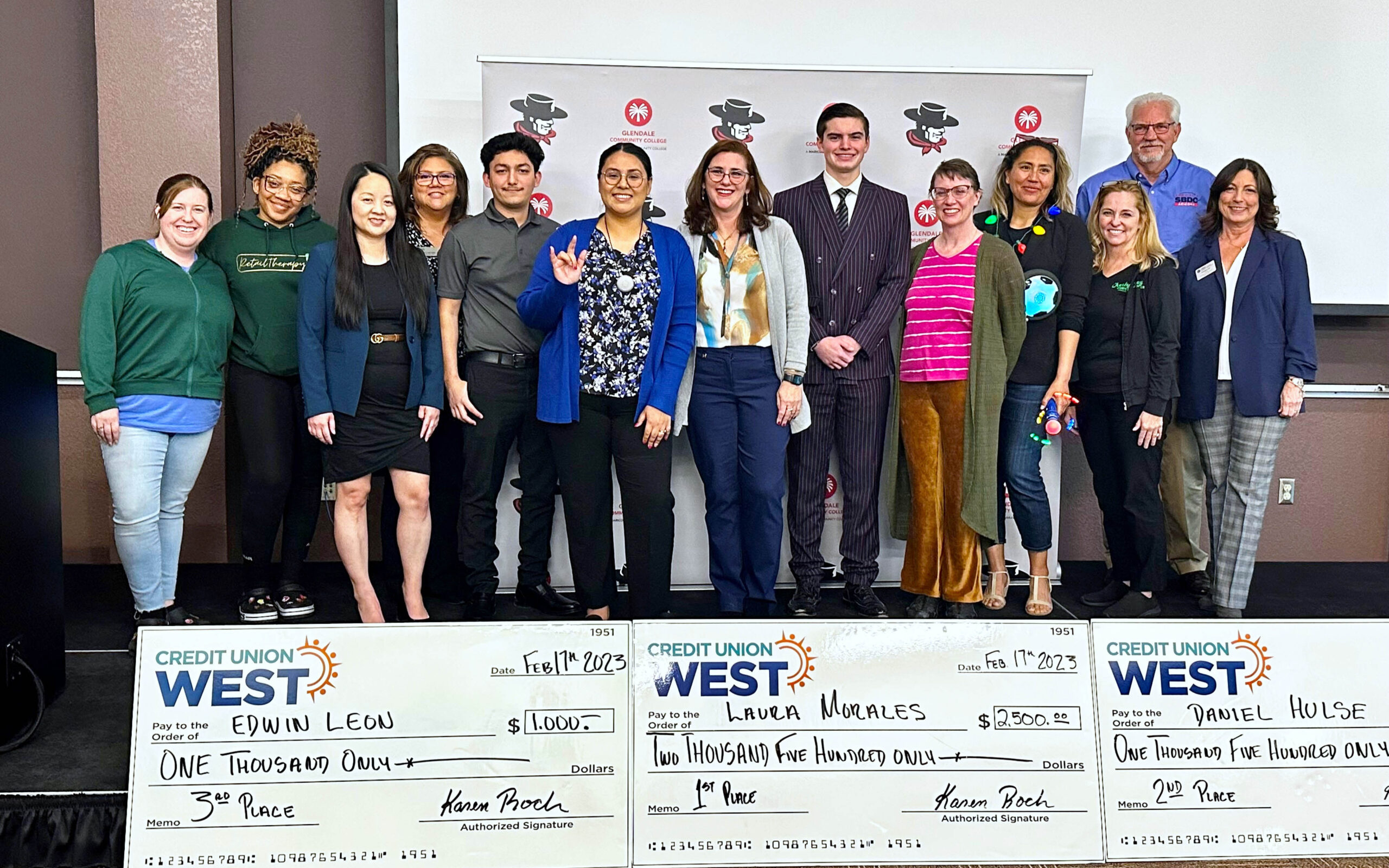 A financial innovation challenge through Credit Union West in Glendale, Arizona, is advancing the community through the eyes of college students.  
For four consecutive years, the credit union has partnered with Glendale Community College to sponsor the Innovation Challenge. With $5,000 divided among three winners, students use the money toward creating a business that meets needs within the Phoenix area, such as a financial education app or a company devoted to recycling and reusing 3D printer waste. 
"It's a great event that promotes entrepreneurship and business in our community, financial education to students, and a partnership with our local community college — it wins on a lot of levels," said Vice President of Marketing and Communications Ryan O'Connor.  
The Innovation Challenge is an easy way for the credit union to amplify its mission. Designated as a low-income credit union by the National Credit Union Association, CU West is committed to connecting with its underserved population. The challenge gives student entrepreneurs access to capital they struggle to gain otherwise, O'Connor said.   
"We view it as an opportunity to promote the Credit Union Difference," he said.   
Financial education, which is recognized nationally this month, is part of the event. All students can attend a workshop on budgeting, the importance of credit, and how to make saving money a habit. Then participants in the innovation challenge practice presenting their ideas with local business owner mentors. Finalists pitch their ideas to a panel that has included Senior Vice President and Chief Operating Officer Ning Duong.   
CU West is always evaluating other ways to provide more community resources and workforce development to small businesses and entrepreneurs, O'Connor said.  
"Financial education opens the door quite a bit for small businesses, and we hope that the Innovation Challenge will be an anchor for other opportunities," he said.   
The NCUA offers grants and loans to credit unions with a low-income designation. If you think your credit union could be eligible, visit here for more details or contact GoWest Foundation Strategic Initiatives Manager Nayab Abbasi to learn how the Foundation can support you in the application process.  
Posted in Arizona, Financial Education, Top Headlines.