Unitus Community CU and New Zealand-based First Credit Union Share Insight in Exchange Program
Posted by on April 13, 2023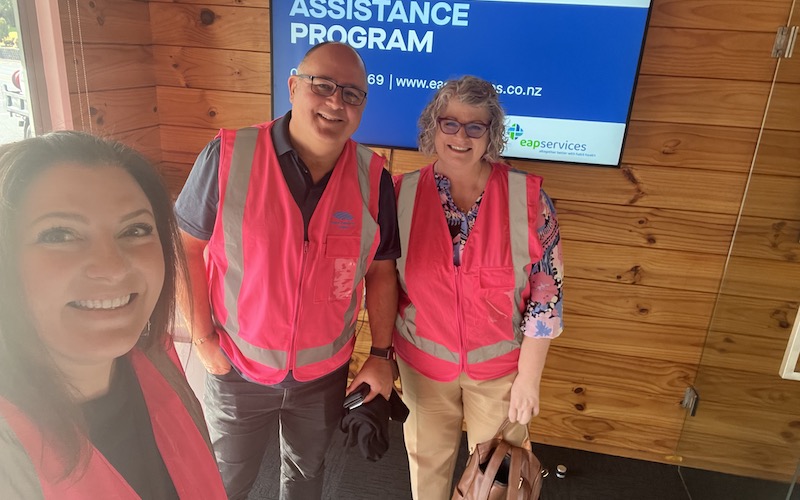 Unitus Community Credit Union in Portland, Oregon, sent two employees to Hamilton, New Zealand for a one-week intensive program to exchange knowledge, ideas, and deepen their relationship with First Credit Union, New Zealand's first affiliated credit union in the worldwide movement.
The exchange program, launched in 2019 by Unitus CEO and World Council of Credit Unions Board of Directors Member Steve Stapp, is an opportunity for both credit unions to share insights, learn about a new culture, and exchange best practices to strengthen each credit union.
Stapp, who organized the exchange with FCU Chief Executive Simon Scott in 2019 and 2023, said it is "an enriching experience that provides the unique opportunity to live the credit union and cooperative model in action through development and international advocacy."
Megan Snyder, assistant vice president of strategic partnerships, and Rose Halford, assistant vice president of training and strategic implementation, spent one week at the New Zealand headquarters, visiting a number of branches and community partners such as Frankton Park.
Frankton Park provides secure and affordable residential homes with 24-hour, seven-days-a-week support and care to people with traumatic and/or acquired brain injury without compromising their privacy and dignity. With identity, language, culture, and rehabilitation underpinning the values of their organization, Frankton Park's approach is relevant to all cultural groups in Hamilton, New Zealand, and the surrounding area.
"It was inspiring to experience the firsthand dignity and quality in caring for those in need that Frankton Park provided," said Snyder. "We had a chance to meet with their CEO, Daryl Brown, and learn more about the positive and solutions-focused approach they take with both their services and each individual client."
Scott said credit unions learning from one another and making a lasting and meaningful impact on each other and their communities is what makes this industry special.
"This exchange program, and experiences like these, allows our employees and partners to share their knowledge and expertise as well as help us grow as a team and a credit union," he said. "It also demonstrates the global reach of the credit union philosophy of 'people helping people.'"
Posted in Across the Region, Oregon, Top Headlines.