How to Choose Your Cloud Data Warehouse
Posted by Jennifer Johnson on April 11, 2023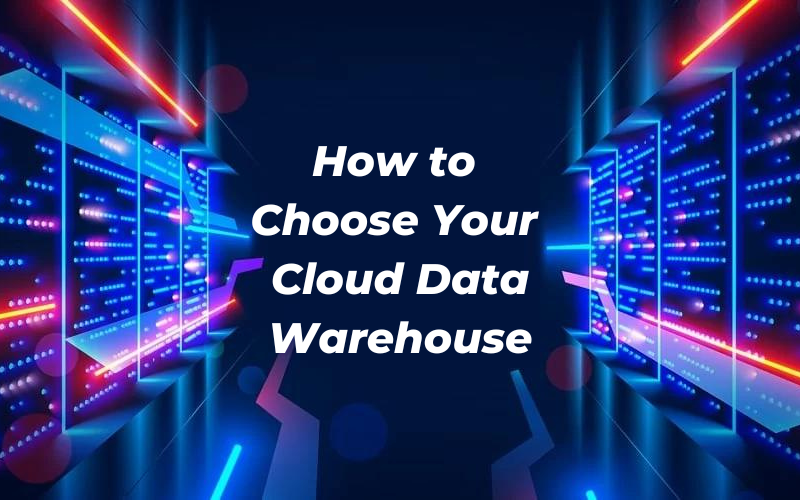 The importance of selecting the right cloud data warehouse in order to meet your enterprise analytics objectives and satisfy your stakeholders cannot be overstated. And given the costs associated with these data analytics implementation projects, it is even more critical to start out on the right path, according to Trellance. 
Different users across the organization have different analytical needs. A modern data architecture addresses those different needs by providing a way to manage all data types, workloads, and analyses. It blends elements from analytical data architectures such as operational data store (ODS), data warehouse, data mart, data lake, data lakehouse, and data mesh.
Historically, data management and processing products aligned primarily with one of these data architectures. However, as technology vendors tried to meet all of the different analytical needs of the organization and support all data types and workloads, they started integrating elements of the various data architectures into their products.
A modern data architecture platform includes the following capabilities:
• A data repository that supports all data types
• Data ingestion and transformation services
• Support for all analytics workloads
• SQL, machine learning, graph, and spatial processing capabilities
• Ability to bring the processing to the data instead of the data to the processing
• Automated provisioning, scaling, and administration
There are multiple architecture, technology and product alternatives for each of these data platform capabilities. These alternatives can either be assembled into a composite data platform using a best-of-breed approach or used to evaluate and select a single vendor–integrated product.
You already know the benefits of moving to the cloud – but are you aware of the benefits of utilizing a data warehouse that is as cloud native as possible? Cloud native applications are optimized for cloud scale and performance, based on granular managed services and utilize continuous delivery. They include features and capabilities, such as managed cloud platform services, horizontal scalability, automatic scaling using proactive and reactive actions, fault tolerance without degradation, and non–blocking asynchronous communication in a loosely coupled architecture.
The following process provides guidance for identifying realistic alternatives, evaluating them, and combining them into an implementation–ready specification and design. It is very likely that you will need to repeat this cycle multiple times before deciding on a solution and technical design that can be successfully implemented and that meets your business objectives.

• Define the objectives
• Identify realistic alternatives
• Evaluate the qualities of the alternatives and define an integrated solution
• Elaborate on the integrated solution
• Prepare integrated solution for implementation
Following these steps may be a lengthy process and will require input from many stakeholders. But selecting the correct cloud data warehouse for your credit union can make all the difference in meeting your organizational objectives. Give due consideration to each step; consult stakeholders and make sure you're evaluating all possibilities. This is not a process to be rushed, so make sure you approach it with the right mindset.
This article has been reduced for space. Access the full version to learn more about Trellance or connect with the GoWest Solutions Team.
Posted in GoWest Solutions, Top Headlines.