OnPoint Invests $200,000 Commitment to Junior Achievement of Oregon and SW Washington
Posted by Alex Robinson on April 5, 2023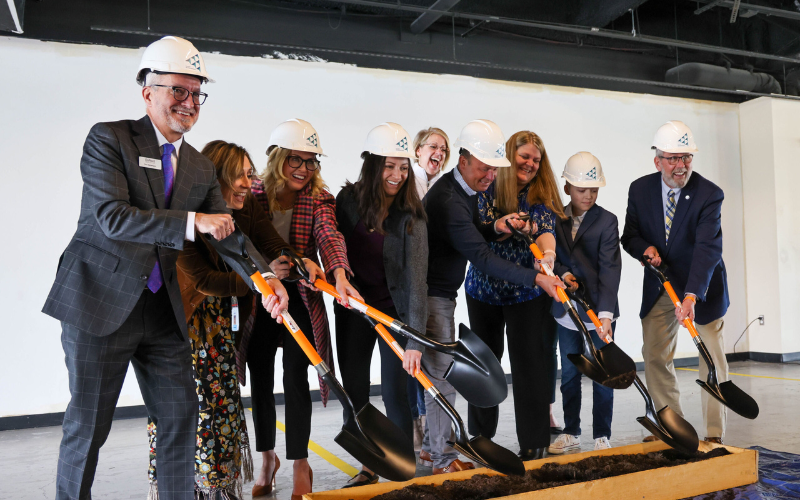 OnPoint Community Credit Union, based in Portland, Oregon, announced two significant efforts last week that strengthen financial wellness in the community.
The first is a $200,000 commitment over three years to Junior Achievement of Oregon & Southwest Washington, which is building a new home for its youth financial literacy programs. The credit union also released a free new e-book, "2023 OnPoint Guide to Financial Wellness," which helps consumers as they continue to grapple with rising prices, interest rates, and consumer debt.
These efforts come amid Financial Capability Month and an increasingly complex economic landscape.
"OnPoint's purpose has always been to support our community's financial well-being, and that goes hand in hand with our foundation in education," said Rob Stuart, president and chief executive officer of OnPoint. "We work toward our purpose every day and are honored to contribute to amazing community projects like this new facility."
Building on its existing partnership, OnPoint pledged $200,000 in support of JA's new Discovery Center located in the Hillsboro Civic Center. JA expects to open the new 12,420-square-foot facility in the fall of 2024 and it will annually serve 12,000 students living in Washington, Columbia, Clatsop, and Tillamook counties.
The new center will host its Junior Achievement BizTown program, which blends classroom learning with a one-day simulation experience for elementary students, and JA Finance Park program, a curriculum for middle- and high-school students that teaches budgeting, money management, and living within one's means.
OnPoint and JA have had a longstanding partnership to expand equitable access to financial education for K-12 students across Oregon and Southwest Washington. OnPoint has supported JA with $193,000 in donations to help students engage with JA's programs.
"Our programs provide local students with industry mentorship and guide them into career paths they will love," said Priscilla Treviño, director of development at OnPoint. "With expanded support from organizations like OnPoint, we can offer more experiences to more kids in the region. We do this by inspiring them, helping prepare them for success in their future, and opening up their world to boundless possibilities."
OnPoint's new e-book shares in-depth and actionable information to help people achieve financial sustainability and protect their future. Topics covered in the e-book include understanding your personal relationship with money, learning how to create and achieve financial goals and evaluating income.
OnPoint offers many customized tools and resources that help people learn about money management skills and develop smart habits for every stage of life.
Posted in Community Impact, Financial Education, Oregon, Regional Member News.