How CU Professionals are Becoming Leaders
Posted by Andrew Kobialka on April 4, 2023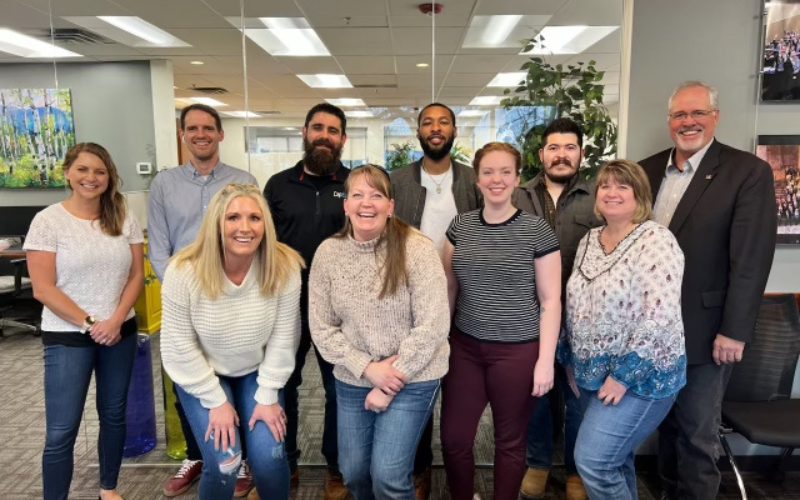 "Leadership Institute challenged me to love the people I lead, every day, to reach our full potential as a team!"
After its first round of in-person workshops, young professionals are becoming inspired and capable leaders through GoWest's Leadership Institute.
Why does this matter?
Credit unions are leaders in their communities, and must have strong, compassionate, and effective leaders themselves to live out the hallmark of the Credit Union Movement – "People Helping People".
From both the perspective of business and community impact, investing in credit union leaders – ranging from rising stars to executive positions – shapes the story of your credit union.
Here's what a few rising credit union leaders said about their experience so far:
"The Leadership Institute has helped me gain confidence in being able to openly have tough conversations with my team! It has also helped me figure out what my strong and weak leadership values and attributes are and how I can properly utilize them and grow. I am so excited about this journey through this program!" – Rheannon Vail, Columbine FCU
"The leadership institute session helped me pinpoint what areas I really need to focus on to become an influential leader and active listener." – Katie Beaver, MountainCrest CU
"Valuable and practical information to take back and implement immediately!" ­– Angie Kerr, Air Academy FCU
As they, and many more across the region, continue to grow into the potential it's important to note that YOU are a leader in your own right. Whether it is a leader of people, change, innovation, or something else, you are worth investing in and GoWest has many opportunities for you to do so.
Lean in and discover which of these other GoWest opportunities are right for you and your team:
Posted in Events, GoWest Association, Top Headlines.