GoWest President/CEO Speaks on How Advocacy Can Be Effective in a Divided Congress
Posted by Andrew Kobialka on March 28, 2023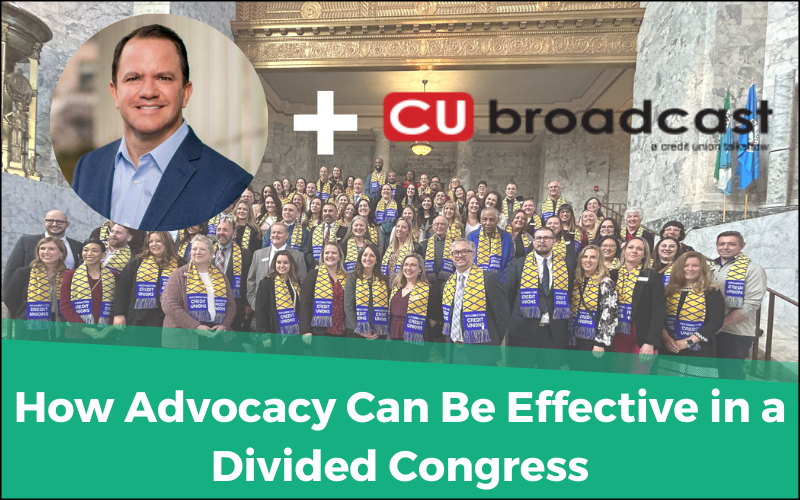 Advocacy is the No. 1 way for credit unions to gain resources that better serve their communities — and elected officials are listening.
At the 2023 #CUNAGAC, more than 400 GoWest Credit Union Association advocates convened in Washington, D.C., to tell their story at Capitol Hill.
During the conference, GoWest President and CEO Troy Stang spoke to CUBroadcast about GoWest's high turnout and his strategy behind advocacy.
Hear about the stories and state-specific information advocates shared with legislators (3:38), Stang's surprising discovery about credit unions when he was a White House appointee (7:08), and how advocacy can still be effective in a divided Congress (11:57).
Posted in Advocacy, Thought Leadership, Top Headlines.