Do You Know the Four Keys to Credit Union Success?
Posted by Andrew Kobialka on March 28, 2023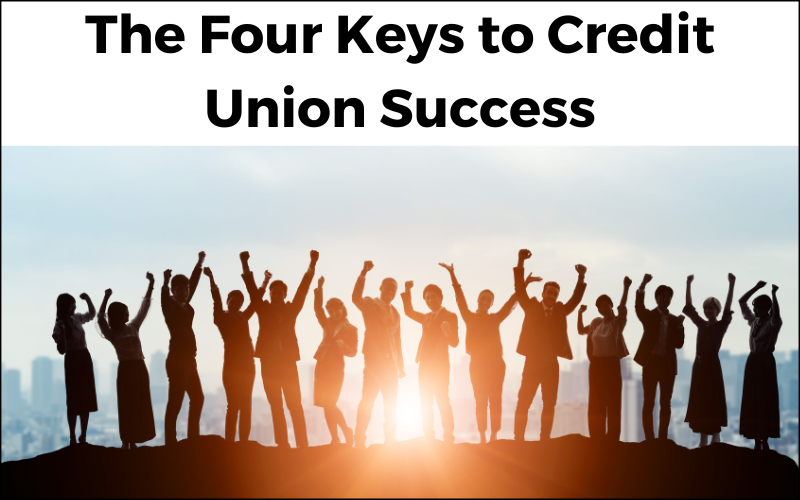 Having solid systems in place is core to any successful business. Equally important is the constant support these systems receive to stay up-to-date, agile, collaborative, and in line with customer needs.
The credit union system is no different. Cooperation among cooperatives is a crucial cog in the machine that is the credit union movement. To stay modern and competitive with financial service providers, credit unions require support that enables them to perform at a high level for their members.
According to the GoWest Solutions Partner, CUNA Mutual Group, this collaborative effort should be focused on four key areas in 2023, to help advance the credit union movement and ensure a strong future for the industry.
1. Financial Well-being for All
This was the original purpose of credit unions and still is today. Financial well-being for all is the cornerstone of this industry and should remain a top priority. It comes down to not just talking the talk, but walking the walk.
With that said, you don't have to contribute huge sums of money to advance system support and advocacy. But you can utilize the resources made available to your organization thanks to those financial contributions, such as the FinHealth Fund that CMG wrote about last year.
Growing, learning, and ultimately improving your operations and offerings by leveraging resources made available to credit unions through opportunities like the FinHealth Fund can go a long way toward fortifying our movement.
2. Diversity, Equity, and Inclusion (DEI) Advocacy
This area of focus continues to grow and should be a priority for all of us. CMG recognized a need for a deeper understanding of the implications of DEI, not only for its organization, but for employees, customers, members, and the credit union system. They started internally then, along with several other organizations, helped form the credit union DEI Collective. Comprised of an intentional group of credit union voices and credit union system leaders, the DEI Collective is finding ways to collaborate and champion DEI efforts in the industry. These efforts are ongoing. They didn't get here overnight, and there's still work to be done as they intend to push forward together.
3. Collaboration is Your Strength
There's a need in our community for credit unions of all sizes. Working together to bring scale to smaller credit unions should be a priority. Smaller credit unions are in a unique position within their communities and are doing amazing things for the members they serve. In many cases, these credit unions are among the only or few financial options for citizens in less populated communities.
4. Building Credit Union Advocates
You have a special value proposition and a compelling story to tell. The most effective way to build advocates is by giving members unforgettable experiences across all channels. When you do this well, you'll increase loyalty with more members who will become our advocates.
Organizations with more resources are sharing this story through key fintech partnerships, funding, and increasing consumer education around the service credit unions provide to communities. These are some of the tactics CUNA Mutual Group has deployed in recent years.
This brings us back to the importance of collaboration within the industry. It's one of our strengths we can leverage to ensure our collective success now and into the future as we continue to grow our membership and deliver on our original purpose of bringing financial well-being to all.
To learn more reach out to the GoWest Solutions team, or visit GoWest Solution Partner, CMG.
Posted in GoWest Solutions, Thought Leadership, Top Headlines.