Making Financial Literacy Fun and Engaging from Kindergarten through High School
Posted by Andrew Kobialka on March 7, 2023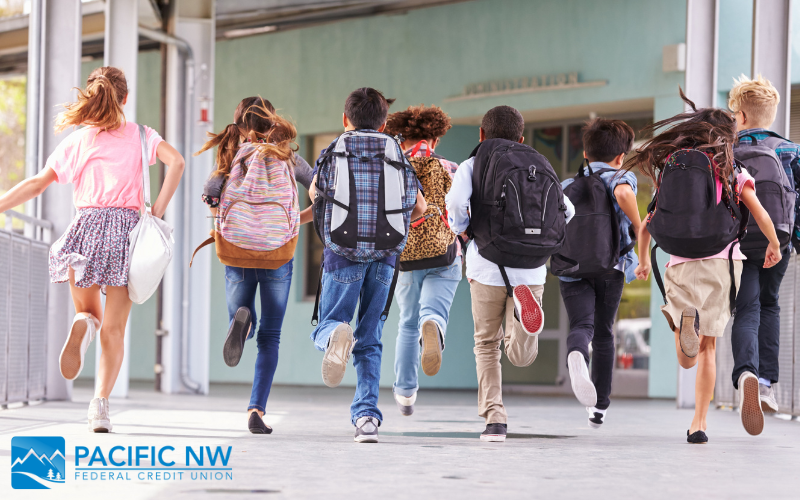 "So who wants to talk about money?"
It's a question that easily gets the attention of students and teachers, thanks to a novel approach to improving financial literacy launched by Pacific NW Federal Credit Union (PNWFCU).  The decision to hire Kristin Mullady, a highly experienced classroom teacher, to design the credit union's K-12 financial literacy programs, has brought the credit union accolades from teachers, parents, and students.
According to one teacher, Mullady simplified the approach to financial education, made it easy to use, easy to understand, "and relevant to real-world future life situations." Accessible to anyone through PNWFCU's website, it's a comprehensive resource for teachers to bring financial literacy into the classroom (and parents into the home!). There are worksheets with instructions that make things easy to teach in person or online. Since being introduced two years ago, more than 5,000 individual lessons have been downloaded.
"I especially love when I get to teach a lot of teachers at the same time," said Mullady, who is invited by school principals to do professional development and training with educators.
She often visits several classrooms in a single day in Portland Metro or Hood River districts, and enjoys the enthusiastic responses from students. The broad reach and impact of the program is due to its online accessibility… and that's how it was designed when it launched during the pandemic.
Mullady, who had taught middle school math and science, was first hired by PNWFCU at the end of 2019 to research existing financial teaching tools and — with an educator's eye — develop lesson plans that would be fun, engaging, and relevant.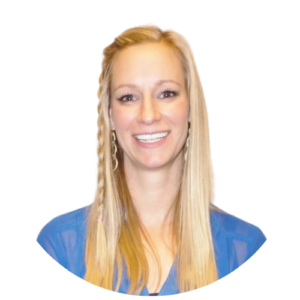 "Expanding financial literacy opportunities for local students is a logical step for PNWFCU, given our ongoing community outreach and mission to be a financial partner," said Tom Griffith, PNWFCU President and CEO. "Empowering young people with the financial tools they need to be successful as adults is critical. We're excited to be able to offer this curriculum to students and already see the positive impact we are making in our community."
"Many of the programs that existed when I was hired did not offer true lesson plans," said Mullady. So she developed them, and continuously evolves them to meet the needs of students and teachers. For the youngest students, there are flashcards to help them learn about the value of coins and the basics of budgeting and earning money. For middle schoolers, they start learning about credit cards, financial services, and entrepreneurship by creating their own business.  In high school, it's about career planning and personal finance, what it takes to buy a home, and depreciation on cars.
"The older students are really interested in the home and car buying process — and it's an opportunity to teach them about exponential growth and decay," said Mullady. "We also help them build a resume and teach them how to handle job interviews. After all, in order to make money you have to have a job.  It's all part of financial literacy."
One of her favorite lessons to teach involves a risk vs. reward game, played with dice, teaching about investments in everything from stocks to cryptocurrency.
Mullady has adapted lesson plans to fit into the requirements mandated for teachers. For example, they can have students consider questions like "Should we continue to mint the penny? Is it still relevant?" for persuasive writing. Her approach fits well into what could soon be a legislative mandate in Oregon, requiring "future planning" courses that include skills like financial planning or resume building.
Recently, GoWest, in partnership with Oregon Senate President Rob Wagner and Senate Republican leader Tim Knopp worked to introduce Senate Bill 3 which will add one future planning credit to the state's high school curriculum and help students apply crucial financial knowledge to their futures. The skills would include how to apply for financial aid and scholarships, how to fill out an income tax return, understanding bank statements, even planning for retirement.
"Helping provide educational tools for our local schools is more important than ever, given the unprecedented needs of the families and schools and the new recommendations for Oregon 'future planning' courses," said Dana Eaton, PNWFCU Vice President of Marketing.  "Teachers have found tremendous value in our lessons since they can easily be adapted to fit the growing needs of students."
And the students appreciate it, too, even the youngest. One Kindergartener commented on Mullady's lessons: "Learning about money is so much fun because it feels like I'm playing a game of being a grown-up. I think it's important to learn how to use money so I can buy things I want and not waste all my money on other things."
Posted in Financial Education, Thought Leadership, Top Headlines.