Announcing the Impact Data Toolkit – Help us Deliver the Advocacy Message to Your Members and Beyond 
Posted by Andrew Kobialka on March 7, 2023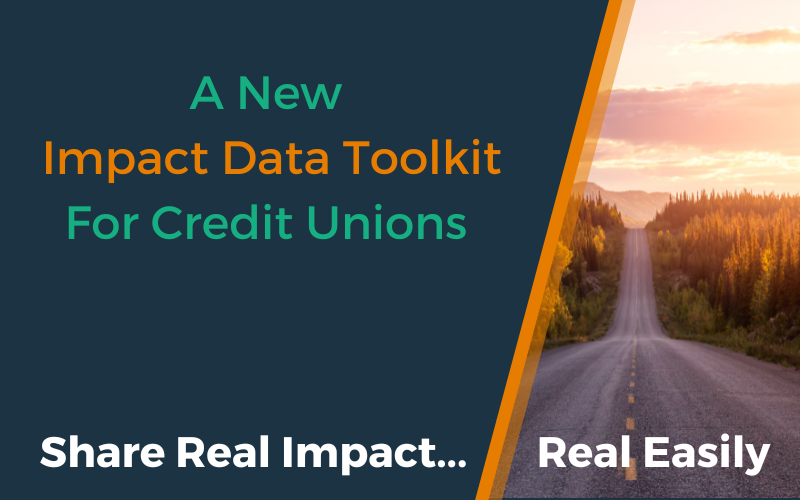 GoWest Credit Union Association marketers and members now have unique access to a resource center highlighting the economic and community impact data of credit unions in their state.  
Complete with data, graphics, messaging, and customizable press releases, op-eds, and blog posts, the Impact Data Toolkit is a one-stop shop for credit unions to help spread the word to their members and beyond.   
"We've created an easy-to-use hub for each state so that member credit unions can access impactful data points to help tell the story of how much credit unions contribute to their communities and beyond," said Lynn Heider, VP Public Affairs & Communications. "We ask credit unions to help us amplify the sharing of this incredible data and story alongside individual credit unions' messaging so we can elevate the collective impact we make as a Movement."  
Since early January, credit union advocates across the GoWest region have been descending upon their respective state Capitols for Credit Union Day at the Capitol. Arizona advocates will complete the final Day at the Capitol on March 15.  Our "People Helping People" message is a strong one. However, it's power intensifies when there is significant data to back it up. That is what those advocates participating in their Days at the Capitol were armed with.  
These reports also made their way to Capitol Hill in Washington, D.C. last week as the nearly 400-strong GoWest contingent hit the ground for CUNA GAC. This data was a big part of the message we delivered to our Federal delegations on behalf of their constituents.  
The two-fold impact collection project embarked upon with the birth of GoWest Credit Union Association last July was the culmination of a promise made to our members to deliver measurable, meaningful data that could move the needle in advocacy and beyond.  
The well-respected economic firm ECONorthwest conducted an independent study and analysis across each GoWest state. They used a combination of member surveys, call report data from National Credit Union Administration (NCUA), data from Project Zip Code (Credit Union National Association, CUNA), the IMPLAN input-output model, and other analyses to formulate a robust economic impact report. These reports were distilled at the state, county, and congressional district level to showcase credit union's unique economic impact. Additionally, each member credit union that participated in the survey with ECONorthwest will receive their own specific economic impact report.  
In addition to the work done by ECONorthwest, GoWest surveyed members to capture data not covered in the economic analysis. The intent was to measure those differentiating contributions that make credit unions the member-focused, community-first organizations they are. The community impact data helps present a more holistic picture of the true contributions of credit unions in their communities.  
During the lead-up and day-of each Credit Union Day at the Capitol, data points like total economic impact, volunteerism, first-time home buyer loans, small business loans, financial education, and more were shared on social media, local press, and each state's legislators.  
As we collectively continue to tell the credit union story in our region throughout the year, sharing this rich data only strengthens our message.  
The Impact Data Toolkit can be accessed here.  
Posted in Across the Region, Advocacy, Top Headlines.