Threats and Opportunities of Buy Now Pay Later Financing
Posted by Andrew Kobialka on February 28, 2023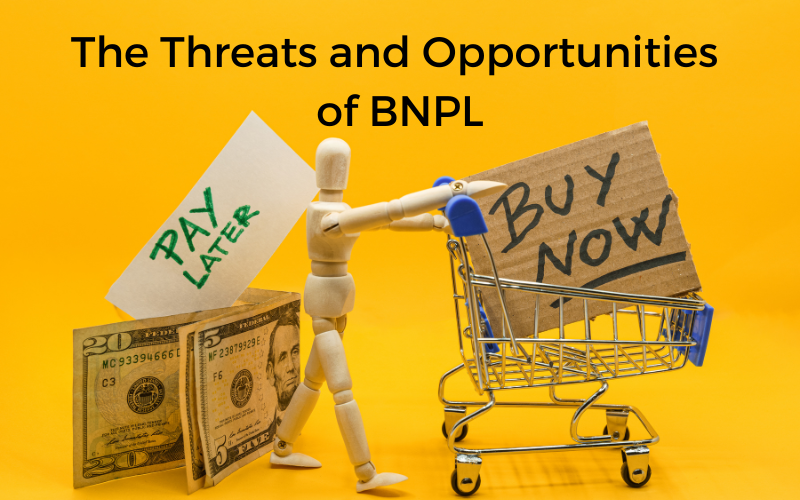 In the past 31 months, consumer lending has undergone a series of radical changes. Cyndie Martini, President and CEO of Member Access Processing, a GoWest Solutions partner, has been monitoring the shifts in expectations that consumers have in their lending providers – interacting in ways they never did before. Those changes manifested themselves largely in the rise of Buy Now, Pay Later (BNPL) services.
Like with other consumers, BNPL adoption is surging for credit union members. The category is expected to rise to more than 60 million users by the end of 2022. It is now one of the fastest-growing payment methods, particularly for Millennials and Generation Z. Clearly, younger consumers enjoy the convenience of buying needed or wanted items and paying in installments over time.
It is likely that the rise in BNPL adoption will continue its growing popularity for the foreseeable future. With inflation, a concern for a large percentage of American consumers, is a critical need for easy-to-use and flexible options to pay for goods and services.
The swift evolution of BNPL presents both an opportunity and a major threat to lending institutions, particularly for many credit unions that do not have the resources to pay for frequent changes in financial technology needs.
The threat is that, currently, most BNPL services are provided by third-party vendors who provide installment payment methods. This presents two problems for traditional lending institutions.
First, it can drastically cut credit card usage as members opt for the convenience of BNPL services. It also means that customers and members are accessing financial services outside of the financial institution's purview. This is an important consideration since, if problems arise, the credit union may still have certain customer service responsibilities for the original transaction while also losing the insight to alert their customers to overspending.
The best way to address these challenges is for credit unions to offer direct BNPL flexibility with their debit and credit cards. By doing so, a credit union can leverage the one major advantage they have over third-party BNPL vendors: their relationship and knowledge of their members and their financial health.
This is a critical point, particularly in a challenging economy. Credit union members need sound financial advice. By maintaining and nurturing existing members, credit unions can provide loans through BNPL that consider a specific member's income, balances, and, most importantly, debt and payment history. The result are the best loan terms for each customer giving them flexibility while maintaining fiscal responsibility and health. Also, the institution can offer better terms for BNPL service, in some cases at no interest.
BNPL has also drawn the attention of regulators who remain skeptical about its loan characteristics and limited guard rails. Regulators have a vested interest in the financial health of individuals and regulatory changes, which usually tend to follow financial innova=on, are sure to come. In the meantime, credit unions that are offering BNPL services would be wise to commit to transparency regarding fees, terms, and conditions.
BNPL isn't going away anytime soon. Consumers want the maximum financial options to buy and pay for the goods and services they want and need.
In fact, as the current economy continues to evolve, BNPL usage will increase and possibly spike. Credit unions need to respond to current market changes and offer the BNPL services that consumers have shown an eagerness to adopt. Now is not the time to let members alone navigate BNPL options that are essentially personal loans. Instead, it is time to introduce responsible payment options that help members get what they need at prices they can truly afford.
To learn more, visit Member Access Processing or connect with the GoWest Solutions Team.
Posted in GoWest Solutions, Thought Leadership, Top Headlines.