GoWest Credit Unions are Everywhere in the Nation's Capital
Posted by Andrew Kobialka on February 28, 2023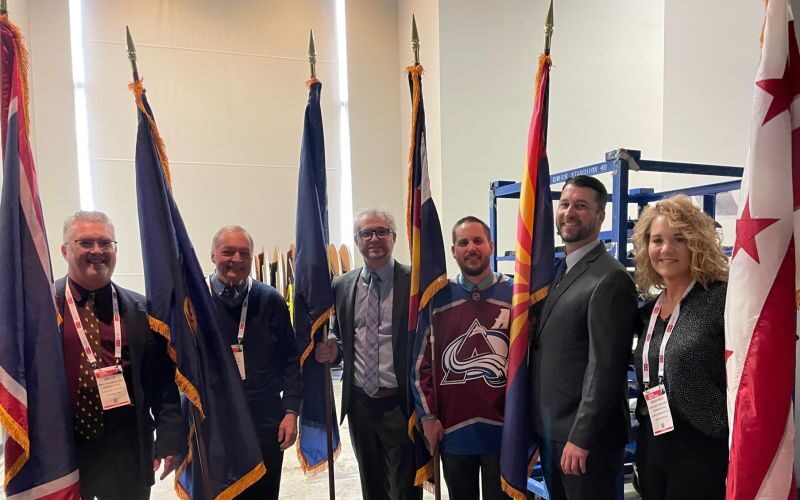 About 400 credit union advocates from the GoWest region are joining thousands of their peers this week in Washington, D.C., for the annual Credit Union National Association's Governmental Affairs Conference. The GAC is our opportunity as a united credit union movement family to highlight the impact of credit unions; what they are doing to promote financial wellness for all, the good work they are performing in communities, and the ways they're serving 133 million+ of Congress' constituents.

Congress welcomes credit unions
Meetings have been scheduled with  Members of the House and U.S. Senators from the GoWest region throughout the week. It's always busy in the beltway, but congressional offices make time for credit unions.
"With all of the priorities elected officials are juggling to serve their constituents, credit unions are a bright spot on their radars," said Troy Stang, GoWest's president and CEO. "Here on the Hill, we are advocating for the people congress serves. And credit unions' value to their constituents wins broad, bipartisan support here."
It's true that advocates from Arizona, Colorado, Idaho, Oregon, Washington, and Wyoming join the GoWest Credit Union Association team in staying in touch with their elected officials year around. But the in-person meetings this week give advocates the time to share with congress exactly how credit unions' not-for-profit, cooperative structure delivers financial benefit, value back to members, and drives impact in communities.
"In every meeting, advocates will share specific examples of how credit unions are serving every community in that representative's state or district," said Jennifer Wagner, executive vice president and chief advocacy officer. "These stories resonate with house and senate members. And the treasure trove of data our advocates are sharing this week will document the impact of credit unions' services."
GoWest advocates are armed with two landmark studies this year – an independent analysis performed by renowned economists at ECONorthwest documenting credit unions' economic footprint in every state and congressional district, and a community impact report proving financial education, volunteerism, special lending to communities, and more.
Advocates will discuss priority legislation with elected officials and their key staff members including modernization of the Federal Credit Union Act, interchange, and why Congress needs to help separate the concept of junk fees from operational fees, which support programs and member services.
"We appreciate the commitment hundreds of advocates are making to be here in Washington this week," said Ryan Fitzgerald, GoWest's senior vice president, advocacy. "And the work the team is doing on the Homefront to continue to provide world-class financial services to members is greatly appreciated.

Carrying the flag for credit unions
As the conference officially kicked off Monday, representatives of all six GoWest states carried their state flag to the main stage, while the accomplishments of their region's advocacy efforts were recognized. Thank you to the following flag carriers:
Brian Lee, President and CEO, Landings Credit Union, Arizona
Arick Williams, CEO, Columbine FCU, Colorado
Chris Loseth, President and CEO, P1FCU, Idaho
Jason Werts, President and CEO, Advantis Credit Union, Oregon
Dolores Broeske President and CEO, HAPO Community Credit Union, Washington
Brian Rohrbacher, President and CEO, Atlantic City FCU, Wyoming

Cheering on from home
If you're working hard to support members at home during CUNA GAC, you can follow us on social media all week, on LinkedIn at LinkedIn.com/GoWestCreditUnionAssociation, Facebook at Facebook.com/GoWestCUA, and Twitter at Twitter.com/GoWestCUA.
And marketers can help spread the word about credit unions' impact. The GoWest  Impact Data Resource Center has been stocked with economic and community impact reports, infographics, social media messages, and other helpful collateral. Visit the center here.
Posted in Across the Region, Advocacy, Top Headlines.