YCUP PDX Announces New Board Members for 2023
Posted by Andrew Kobialka on February 7, 2023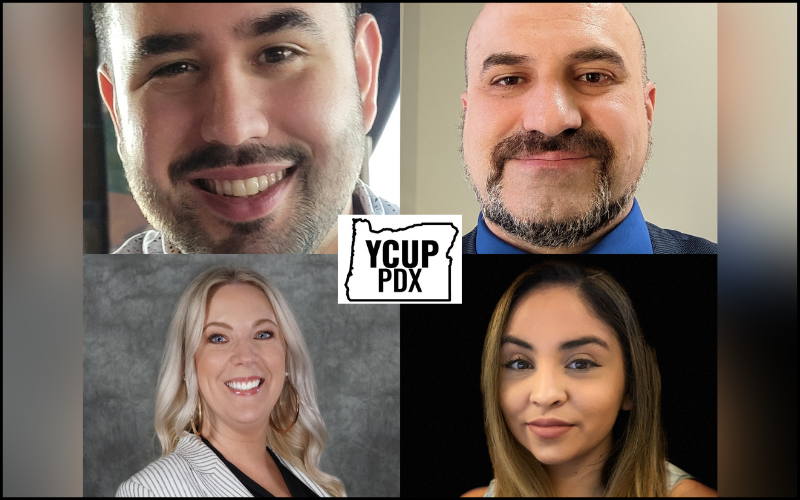 YCUP PDX is excited to announce its newest additions for 2023!
Join them in welcoming Charles Torres (Unitus Community Credit Union), Samuel Seymour (Rivermark Community Credit Union), Sarah Amundson (Rivermark Community Credit Union), and Stephanie Zarceño (Advantis Credit Union) to the YCUP PDX Board of Directors.
"The team is very excited to start preparing for fun and exciting events, volunteering, and CU employee engagement for 2023. We have a strategic planning session next week where we will be brainstorming and organizing. I am very excited to see what 2023 has in store for YCUP PDX. Cheers to 15 years!" said Hannah Baldwin, YCUP PDX president.
A self-proclaimed "emotional and career support group," YCUP PDX was founded in 2008 to foster connection and collaboration among passionate credit union young professionals across the region. The group has rallied around numerous causes over the past few years, raising money for LGBTQIA+ populations, BIPOC groups, Credit Unions for Kids, and more.
Individuals or credit unions interested in joining or supporting YCUP PDX are encouraged to contact them. Whether it's an idea for an event, feedback they can learn from, or a possible sponsorship opportunity, they want to hear from you — send them an email at [email protected].
Posted in Oregon, Regional Member News.