Horizon Launches the Latest in Drive-Up Technology at New Boise Branch
Posted by Ben Shuey on January 12, 2023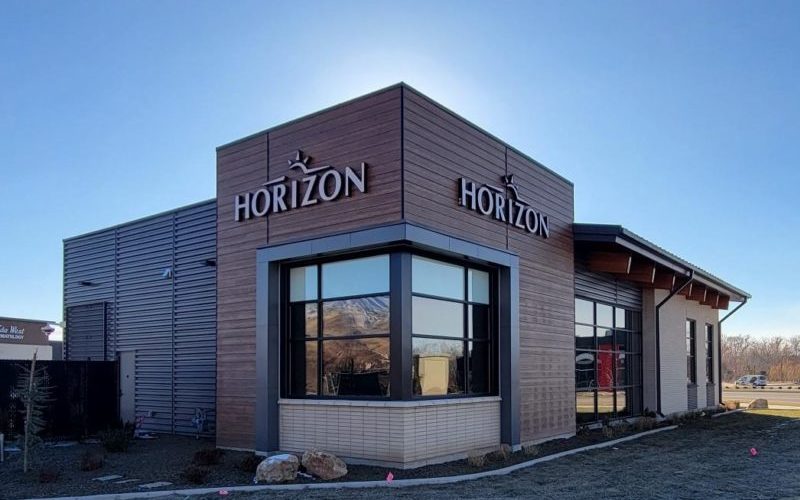 Horizon Credit Union brought extended hours and introduced their first video banking technology in the Boise area with the opening of their tenth Treasure Valley branch on Dec. 19, 2022.
Located in eastern Boise at 3076 E. Barber Valley Dr. within the up-and-coming Barber Station area, Horizon's newest branch features the latest in drive-up banking, offers extended drive-up hours, and exclusive account offers and prizes for a limited time during the grand opening.
Barber Station's interior features full-wall murals of Treasure Valley, its scenery, and many beloved local sites, including the state capital and downtown Boise along with the nearby Boise River and Marianne Williams Park.
The new branch is the first Horizon location in Southern Idaho to offer extended drive-up hours with two video teller machines, also known as Interactive Teller Machines (ITMs).
ITMs are a quick, convenient, and secure way to access accounts while still getting the same personal touch you'd expect when walking into a branch. Users can choose between connecting with a Horizon team member face-to-face on the video screen or completing their transaction without assistance, just as they would at a regular ATM.
New and long-time members will benefit from the added convenience and personal touch ITMs provide. Interactions with tellers are more personal by speaking one-on-one through the video interface rather than listening to a voice through a speaker. This new technology also allows Horizon to offer extended banking hours from 7 a.m. to 7 p.m., Monday through Friday, and 9 a.m. to 1 p.m. on Saturdays.
To commemorate the opening of Barber Station, Horizon will be offering exclusive offers and a chance to win prizes for a limited time. A grand opening celebration will be announced soon. Stop by Horizon's latest branch in Barber Station and say "hi" today!
Posted in Idaho, Regional Member News.