OnPoint Community Credit Union Announces Patty Groman as Chief People Officer
Posted by Ben Shuey on January 10, 2023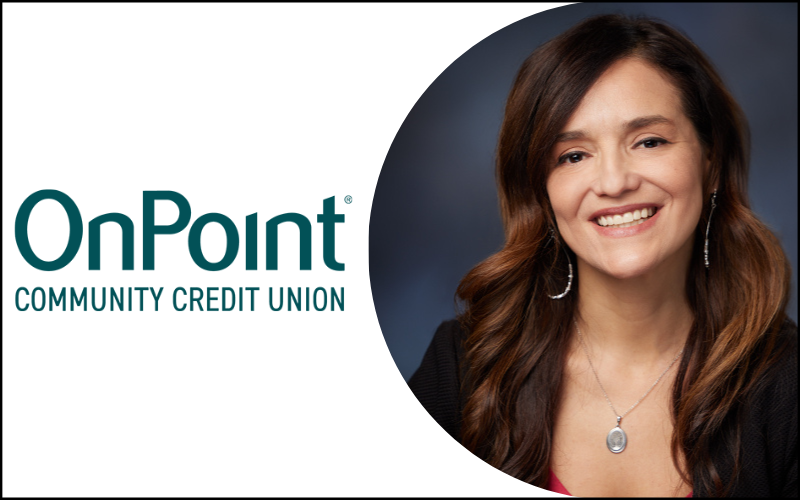 OnPoint Community Credit Union, based in Portland, Oregon, has hired People and Culture expert Patty Groman, PHR, to serve as SVP and Chief People Officer.
Groman has more than 20 years of experience as a human resources professional in the technology, marketing, consulting, audiology, recruitment, and finance sectors. As Chief People Officer, Groman oversees the company's overall talent strategy and culture with a people-centric and innovative approach, leads talent development and acquisition, organizational and performance management, and training and employee compensation, as well as implementing a comprehensive diversity, equity, and inclusion strategy and programs.
"Our team is what makes us who we are," said Rob Stuart, President and CEO of OnPoint. "Patty's experience in implementing strategies that put people first advances our commitment to helping all OnPoint employees grow and thrive. We are thrilled to welcome Patty to the team as we continue cultivating an inclusive and supportive culture."
Before joining OnPoint as Chief People Officer, Groman was the first female chief officer at Columbia Grain International, an organization dedicated to cultivating the growth of high-quality food ingredients. She oversaw the organization's people and culture strategy for 500 employees across seven states and more than 66 locations. In addition to this role, she has led human resources and recruitment functions at Opus Agency, Audigy Group, Xenium, United Human Capital Solutions, and Washington Mutual. Groman also has extensive experience managing acquisitions and integrations, handling all aspects of due diligence from compliance to culture.
"From small businesses to regional organizations, I've had the pleasure of helping companies across many industries support and grow their teams," said Groman. "OnPoint and I share an understanding that prioritizing people and truly seeing, hearing, and recognizing them for their unique value is the key to creating a great place to work. I am ecstatic to join the OnPoint family and help deepen its 90-year commitment to its people, members and communities."
Groman received her Bachelor of Science in Business Administration from Portland State University. In 2009, she obtained her Professional Human Resources® certification from the Human Resource Standards Institute. She also completed the diversity and inclusion certification program at Cornell University.
Originally from Guatemala City, Groman is dedicated to leaving a positive impact on the next generations and a legacy of continuous growth and learning. In her free time, she loves running, reading, cooking, and spending time with her husband, two sons, and daughter-in-law.
Posted in Oregon, Top Headlines.