Columbia Credit Union Donates $19,600 to Local Veterans Groups
Posted by Ben Shuey on January 2, 2023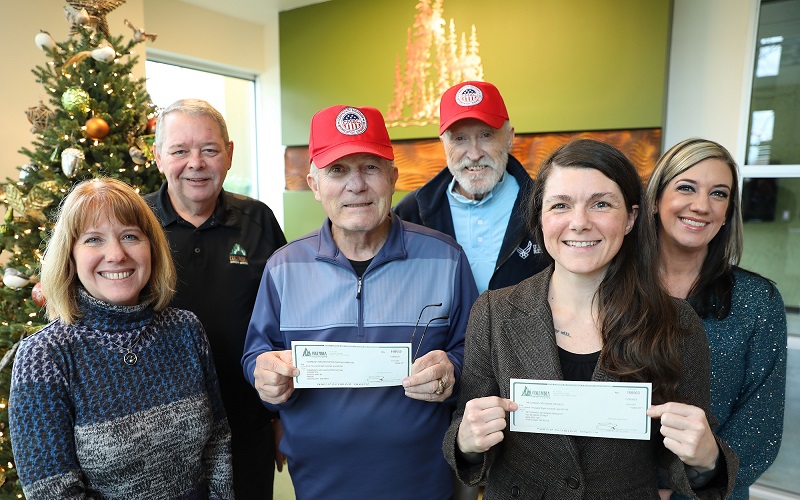 Columbia Credit Union, based in Vancouver, Washington, has presented donations to two veterans groups — Community Military Appreciation Committee (CMAC) and Returning Veterans Project — with funds generated from the credit union's Veterans Appreciation Loan Promotion. A total of $19,600 was raised through the campaign which was split evenly between the two organizations.
During the loan promotion, which ran from Oct. 1 through Veterans Day, Nov. 11, Columbia CU donated $100 for every qualifying loan taken out on a new or used car, truck, boat, motorcycle, RV, snowmobile, or ATV. This is the eighth year that the credit union has run its Veterans Appreciation Loan Promotion, raising a total of $156,700 for local veterans groups during that time.
"These are amazing organizations who share our mission of bringing people together to make life better for themselves and their communities," said Columbia CU's President & CEO Steve Kenny. "Columbia Credit Union is proud that these local donations will support them, the veterans they serve, and their families."
Posted in Regional Member News, Washington.