Meet Your State Lawmakers by Joining Credit Union Days at the Capitol
Posted by Andrew Kobialka on December 13, 2022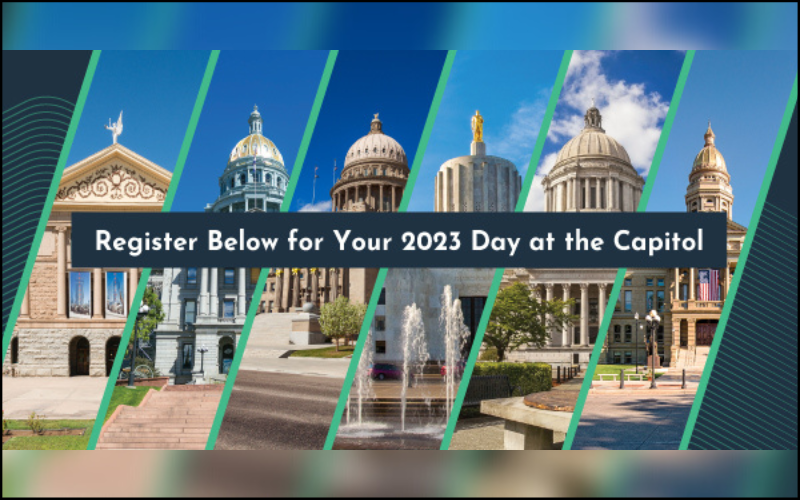 Your voice makes a difference when lawmakers consider legislation that could either help or threaten credit unions' services to members. When you share stories about your community impact, services, and other ways you are helping their constituents, it's a game-changer. Join the GoWest team for YOUR Credit Union Day at the Capitol in 2023 – an opportunity to meet with many of your key elected officials in person and share why it's important for them to support the Credit Union Movement.
You'll be armed with groundbreaking data to support the stories you will share with legislators. This year, an analysis detailing credit unions'  impact on your state's economy has been performed by renowned economists at ECONorthwest, the largest economic firm in the region. Its team is respected by major industries, elected officials, the media, and other key stakeholders. In addition, credit unions' financial wellness mission will be well documented in a comprehensive community impact report detailing special lending services, volunteerism, and more.
Participating is easy! The GoWest team has already arranged time with local legislators in each state, and we will provide the advocacy training you need to make a lasting impression. Simply sign up and we will update you along the way.
Register below to attend Day at the Capitol events in states where your credit union is serving members and invite your peers to be part of this critically important event.
Once you sign up, you will receive an invitation to a virtual preparation meeting and additional updates about the in-person Day at the Capitol event.
*A nominal fee covers event costs. This fee is not intended to be a barrier to your team's participation. Grassroots grant assistance funds are available. Please contact Jordan Beyer or Chris Kemm directly if you have questions or need support.
We look forward to seeing you at your Day at the Capitol!
Posted in Advocacy, Advocacy News, Events, Top Headlines.