Job Scams are Rampant: How Credit Unions Can Protect Members from the Financial Fallout
Posted by Andrew Kobialka on December 13, 2022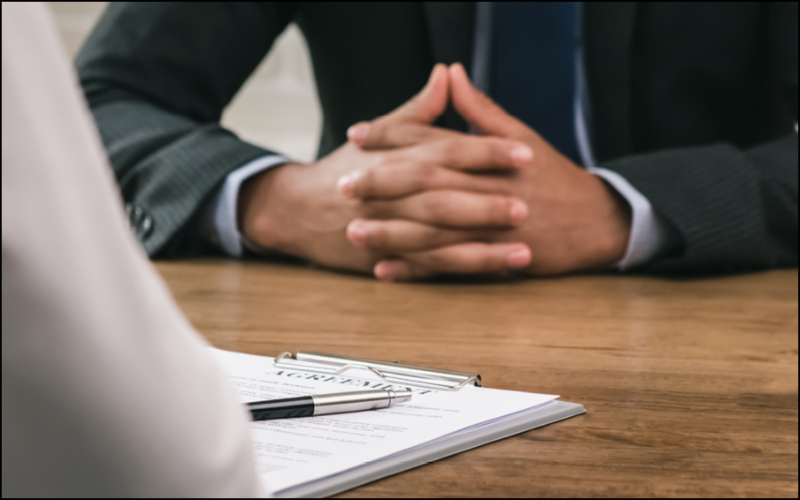 Looking for a job can put a lot of personal information at risk. After all, resumes and profiles posted on recruiting and professional networking sites contain a wealth of information on job seekers. Plus, some applications required by employers often gather even more personal data. And, increasingly, the recruiting industry is subject to fraud.
Consider data published by the Better Business Bureau (BBB), which shows that an estimated 14 million people annually "are exposed to employment scams with more than $2 billion lost per year." As reported by Fast Company, the BBB received "nearly 9,000 employment scam reports – the third most prevalent scam type reported" between the start of 2020 and September 2022.
With widespread layoffs possible should the U.S. fall into a recession in the coming months, the number of job seekers vulnerable to employment scams could grow substantially in the near term. And according to an industry study cited by Legal Jobs, "53% of all people scammers approach will engage."
So, what does a job scam look like, and how can credit unions help protect members from the financial damages this type of fraud can inflict? Co-op Solutions, a GoWest solutions partner, has some answers.
Teaching Members to Spot a Scam
Job scams frequently offer high-paying jobs for little work, so members should be advised to thoroughly vet work-from-home opportunities, especially those involving personal assistant work, package shipping, or merchandise reselling.
Many fraudulent job listings appear to come from reputable companies whose names your members may recognize. However, for any member seeking employment, there are telltale signs that a job post or solicitation is fraudulent.
One of the most common indicators is a lack of contact information for the employer. For example, if there is no email address, phone number, or link to a website – or if there are mismatched website domains in the text – members should not engage. The same goes for postings whereby the company name is kept confidential. Ads with misspellings, grammatical errors, or other unprofessional elements are also suspect.
And if a job offer comes out of the blue, members should proceed with extreme caution. According to Indeed, "receiving a job offer right away without having applied to an open position, spoken with a hiring manager, or participated in an interview can be a huge red flag."
How Job Scammers Access Financial Data
Even though job scams are not specifically tied to the credit union industry, the financial ramifications for members impacted can be devastating. According to the BBB, employment scams typically gain account and payment card data by asking applicants to send money for promised benefits, such as training. "In another variation," the BBB notes, "the victim may be 'overpaid' with a fake check and asked to wire back the difference."
Scammers will also go to great lengths to gain their victims' trust – and account data. As Paul Love, SVP, chief information security and privacy officer for Co-op, said, "Professional scammers will sometimes set up fake interviews, so the recruiting process seems legitimate – but then conduct the fake interviews without video, so their identity is disguised. After one or two interviews, they may extend an 'offer' but require payment for equipment or shipping of equipment – and then ask the applicant to do an expense report later. Or they extend the' offer,' and then ask for account information, supposedly to set up direct deposit with the job seeker."
Members should be educated on these tactics and advised not to execute transfers, provide blank checks or account information, or wire funds to anyone who advertises a job opportunity online or contacts them through a recruiting site.
And it is not out of the question that a job scammer could impersonate your own credit union to attract and commit financial fraud on would-be job seekers. To protect prospective hires, Love advises credit unions to post an advisory on their recruiting sites similar to the one posted in the Careers section of the Co-op site.
While it is vitally important not to directly share financial data with potential employers without vetting the opportunity, there is another sinister way job scammers gain access to accounts: by including links and attachments in emails and messages that activate malware. Once launched, these malicious sites and applications can digitally steal member passwords, payment and account information, and other sensitive personal data. Advise your members not to click on links or open attachments whenever the online communication comes from an unknown or unverified source.
Keeping Members Safe
While professional recruiting and networking sites take several measures, including employing AI and other technologies, to scrub their content of false job postings, there are always those bad actors that go undetected.
Whenever members are recruited by a scammer – or spot posts that don't look legitimate, they should flag it for further investigation by the hosting platform. And if they do fall victim to a job scam, they should know to contact your credit union immediately to gain assistance in preventing financial damages, such as fraudulent transactions, account takeovers, and identity theft.
Implementing multi-factor authentication processes for transactions can be helpful. Equipping members with card control and alerts tools, such as CardNav® by Co-op, is another step your credit union can take to help members protect their credit and debit accounts.
With CardNav activated, members can monitor all payment transactions from their smartphones. They can also establish parameters around exactly when, where, and how their credit and debit cards can be used – and shut cards off altogether when they are not in use.
Finally, members should know to report any employment scam that impacts them to the FTC at ReportFraud.ftc.gov. Doing so could help the agency catch the perpetrator and save many others from the financial havoc and emotional turmoil these scams create.
To learn more about Co-op Solutions, visit their partner page or contact the GoWest Solutions Team.
Posted in GoWest Solutions, Top Headlines.