Take Advantage of these Convenient, On-Demand, and Online DEI Trainings
Posted by Andrew Kobialka on December 6, 2022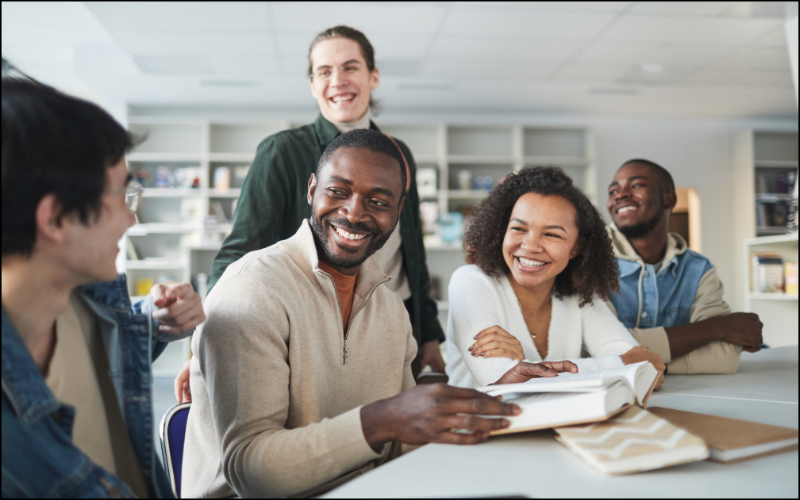 The holiday season brings with it recognition of the diversity of cultures and traditions celebrated by your teams, members, and communities. Just as we all strive to open our hearts to family, friends, and strangers during the holidays, credit unions strive year-round to expand their commitments to diversity, equity, and inclusion (DEI).
The implementation of DEI principles in the workplace is widely recognized as both a best practice and a wise business decision for all institutions. To help support your DEI strategies, the former NWCUA DEI Task Force spent a year reviewing case studies to create a DEI recommendations guide.
Now, the GoWest team continues to make it easier than ever to fulfill your credit union's resolve to expand DEI programs and deliver on DEI promises through on-demand online training.
First, is a webinar offering a self-assessment tool from the NCUA that helps your credit union understand just how far along you are in your DEI strategies. You'll ask yourself questions like: Do you think your staff and executive team reflect the demographics of your community? Do you have a DEI policy that is up-to-date? What kind of DEI training programs do you offer to employees? What about supplier diversity? All attendees to this webinar will have access to a tool kit that includes the NCUA self-assessment, employee training logs, regulatory guidance, and more.
A second webinar offers applicable tools and practices for enhancing diversity in your workplace, including how to engage more employees in decision-making, and how to utilize a variety of different viewpoints in everything you do as an organization. You'll take away sample policies and procedures, a handy checklist to evaluate your current program, and you'll learn how your DEI policies hold up under today's regulatory scrutiny.
In an issues brief released earlier this year, CUNA concluded that the percentage of credit unions focused on DEI efforts significantly increased over a two-year period, from 2019 through 2021. In fact, during 2021, 60% of credit unions say they are focused on DEI, which is up from 37% in 2019. This progress, according to CUNA, reflects a widespread understanding that DEI, well-practiced, helps advance the credit union's mission, is vital to advocacy efforts, improves organizational performance with higher returns, and is critical to the credit union movement.
Did you know GoWest offers access to an entire library of on-demand webinars covering a variety of topics to level up your team? Visit here to start your learning with two free webinars!
Posted in CU Difference, Financial Education, Top Headlines.