New Business Practices Inspired by Credit Unions' Visit to South Korea
Posted by Andrew Kobialka on November 29, 2022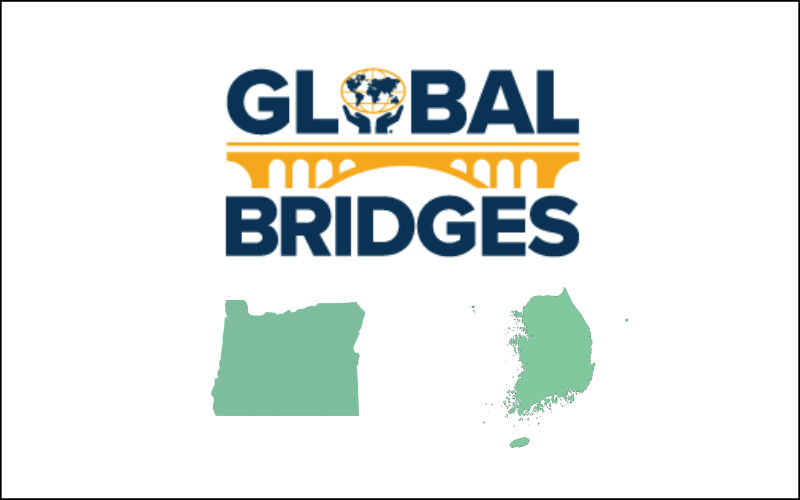 Recently completing a two-year initiative involving virtual and in-person visits that took them halfway around the world to South Korea, credit union leaders in Oregon attribute the Global Bridges program of the Worldwide Foundation of Credit Unions with helping to strengthen the credit union movement here and abroad.
"As we learn from each other, we can really help to expand our sphere of influence in communities that we serve," said Steven Stapp, president and CEO of Unitus Community Credit Union, who was part of a delegation of leaders from Advantis, Oregon Community, Northwest Community, Rivermark Community, and Unitus Community credit unions, hosted by the National Credit Union Federation of Korea (NACUFOK).
The Global Bridges program was launched toward the end of Stapp's term as Board Chair of the World Council of Credit Unions. The WCCU engages in advocacy, development, and education to support credit unions and financial cooperatives worldwide. There are 87,914 credit unions in 118 countries with 393 million members.
"This was my fourth trip to South Korea and each trip I learn more about the movement and how they serve their members. More importantly, it allows me to identify themes and principles that I can bring back to my credit union," said Stapp.
Seth Schaefer, president and CEO of Rivermark Community, agrees that the program presents "an outstanding opportunity to leverage the true meaning of a cooperative – uniting in 'financial wellbeing for all' as an industry could create a larger presence in the marketplace."
Schaefer and Stapp noted that all credit unions in Korea are on the same core banking and online computer systems and share a training facility for education and leadership development.
"There is efficiency in IT infrastructure, branding, and product integration. All 870-plus credit unions in Korea are plugged into one centralized core processing system," said Mike Reuter, Executive Director, Worldwide Foundation for Credit Unions.
This provides cost savings and an economy of scale, allowing the credit unions to focus more on community relationships, social impact initiatives, and direct services to meet community needs.
"Korean credit unions focus more on specific member benefits, including health, welfare, and assistance," said Schaefer. "Whereas we may partner with a community foodbank in a food drive, our Korean counterparts would directly distribute food to their members in need."
"We saw different models from credit unions that integrated with other community services such as medical, daycare, and sports, while others provided exclusive services for their members similar to social clubs," said Stapp. "Credit unions also provide support to their field of membership such as wholesale/distribution of pharmaceutical products (pharmaceutical member credit union) and agriculture products such as seed/fertilizer (agriculture cooperatives)."
"At Seoul Pharmacists' Credit Union, they provide direct, monthly engagement with their 9,000 members to check on their financial needs, the health of their practice, etc.," adds Reuter.
Stapp says Global Bridges represents a "sharing opportunity" for best practices, credit union models, culture, and networking. "It's like, 'if they can do that, why can't we?'" He said his international experiences has inspired an expansion of the Unitus model of building long-term community partnerships.
The entire Oregon delegation was impressed by the possibilities inspired by this trip, "We jointly discussed how credit unions could collaborate more on common tasks, such as board education, DEI initiatives, and community impact coordination," said Schaefer.
"It's the collaborative model – those services in which they have created collaboration and economies of scale could really be a game changer for credit unions and speak to the needs of our community," said Stapp. "Again, we have patterned that collaboration in serving the Urban League of Portland – what if we can take this to the next level? Let's continue this journey in learning about these unique models and their application to the U.S. system."
Though this two-year learning journey between Oregon credit unions and South Korea has come to a close, international opportunities to build global bridges continue. The World Credit Union Conference takes place in Vancouver, BC, in July 2023.
Posted in Across the Region, Oregon, Top Headlines, Washington.