How Wauna's CADET Program is Developing Future Credit Union Leaders
Posted by Andrew Kobialka on November 15, 2022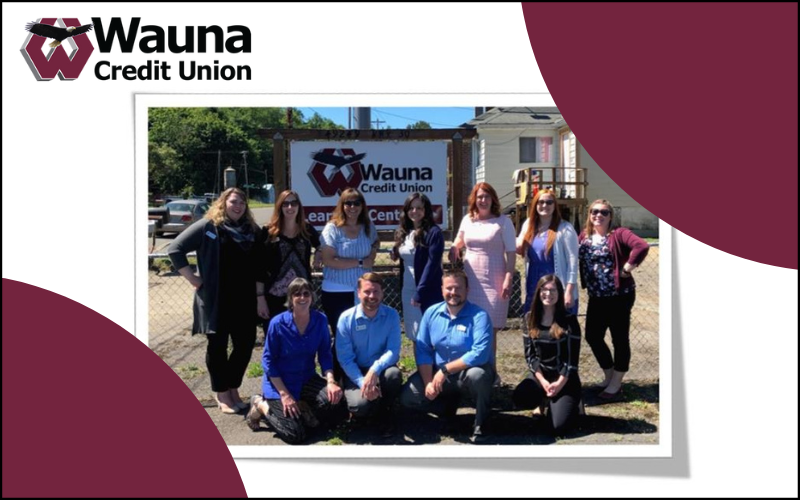 As credit unions, you are leaders within your community – dedicated to nurturing the next generation of leaders that will carry the torch to deepen the Credit Union Difference felt by the members you serve.
Clatskanie, Oregon-based Wauna Credit Union invests in the growth of these future leaders through an elite 12-month program, called Career Development Training (CADET).
The program helps to develop a holistic view of Wauna, improve professional writing and presentation skills, enhance leadership abilities, and establish short- and long-term goals to assist cadets on their career paths. Each participant is introduced to nearly every department within the credit union to prepare them for their next career milestone.
"CADET is a great way for our top employees, who strive to do a little more, to take a deep dive into our organization and develop themselves as the next leader at Wauna," said Ian Wiggins, WAUNA's AVP of Human Resources, CADET Chair, and 2016 CADET graduate.
Participants are led through structured career education, training, and development activities, and setting realistic expectations of career growth – including time frames for certain achievements. Each cadet also receives a budget they can use during their program, which is usually used to register for outside training and to purchase books.
Perhaps the most influential aspect of the program is that each cadet is paired with an executive mentor from within Wauna to help them on their CADET journey.
They even invited Troy Stang, GoWest's president and CEO, to visit during one of their CADET events where he was able to listen and participate in the discussion. Stang also gave a few remarks about leadership and how GoWest Credit Union Association works hand in hand with credit unions to deliver structure, value, and impact for credit unions.
The program boasts 80% of CADET graduates have been promoted within Wauna.
"Being able to join the discussion and meet these bright, motivated professionals was the highlight of my day," said Stang. "The quality experience and education that Wauna Credit Union is offering its employees through the CADET program reminds me of the Credit Union Difference. Wauna cares about its people and takes care of them. It makes me proud to see the future of the Credit Union Movement here at Wauna."
Do you want to train and develop your credit union employees? Let GoWest help! Join one of our many councils or sign up for our talent development programming 2023. Reach out to Layna Officer, GoWest director of credit union leadership and talent development, today to learn how you can maximize your team's potential.
Posted in Oregon, Top Headlines.