What You Need to Know about "Zero Trust" for Your Credit Union
Posted by Andrew Kobialka on November 8, 2022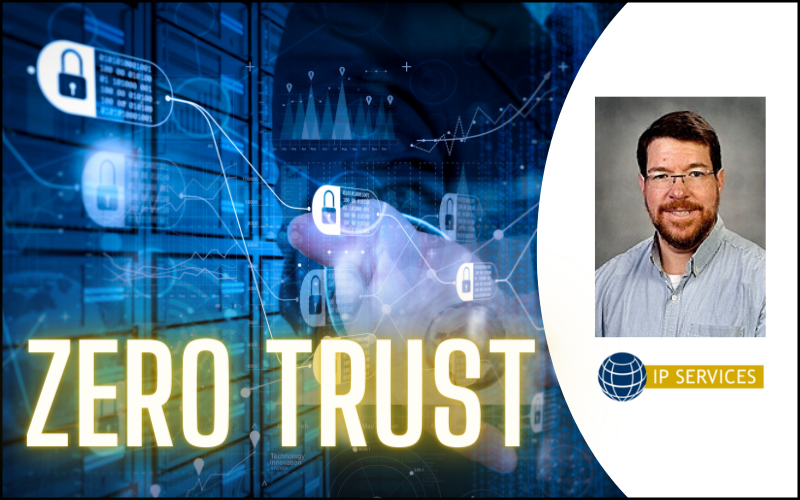 The latest buzzword in cybersecurity, "Zero Trust," is a framework for securing organizations in the cloud and in mobile spaces. Simply put, Zero Trust says no user or application should be trusted by default. Following a key Zero Trust principle, called "least-privileged access," trust is established based on context, such as user identity and location, the app, or service being requested, etc.
"Never trust, always verify" is the guiding principle used when designing any Zero Trust architecture and every credit union can use it to reduce the risk of a data breach, mitigate business and organizational risk, and support compliance policies and requirements. On Nov. 17, at 10 a.m. PT/11 a.m. MT, GoWest Solutions partner IP Services, is offering a complimentary webinar with Scott Rose, a computer scientist at the National Institute of Standards and Technology (NIST) and a leading researcher/expert on internet infrastructure protection and internet protocol.
Rose will discuss the Zero Trust conceptual framework described in NIST Special Publication 800-207 and how it can be used to develop an enterprise Zero Trust architecture. NIST SP 800-207 defines Zero Trust principles, their functional components, and describes common Zero Trust approaches and deployment options. The webinar will also cover myths about Zero Trust, and how it relates to other cybersecurity compliance programs. This event is important for COO, CIO, CTO, and IT professionals in credit unions across the GoWest region.
The session will be recorded for those who are unable to attend.
Register here or connect with the GoWest Solutions team for more information.
Posted in GoWest Solutions, Top Headlines.