Tee Up Across the GoWest Region in a TopGolf Tournament for Charity Nov. 20
Posted by Andrew Kobialka on November 8, 2022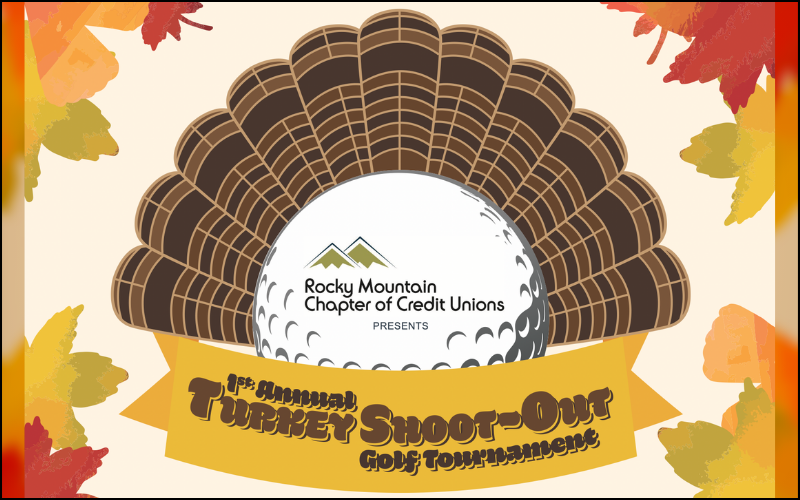 Credit union chapters build future credit union leaders, foster cooperation, create educational opportunities for credit union staff, and support hyper-local advocacy. In early October, 35 chapter board members attended a virtual workshop to strengthen peer networks, share ideas, and brainstorm future initiatives for credit union chapters. The GoWest Credit Union Association is committed to providing ongoing networking and educational opportunities, building on the strengths of a six-state network.
The Rocky Mountain Chapter of Credit Unions is leading the way in promoting collaboration by hosting a multi-state Chapter fundraiser later this month!
On Nov. 20, they will be hosting a night of community and fun competition across the GoWest region! Featured at six TopGolf locations, the first Annual Turkey Shoot-Out Golf Tournament will be a chance to connect with credit union professionals and raise money for your communities. Groups of up to 6 players can enjoy appetizers and a free drink while cheering on their teammates to win big! Each winning team from all locations will receive fabulous prizes and a donation to the local food bank of their choice. Your participation can make an even bigger impact, as a portion of the funds raised during the tournament will be donated to the GoWest Foundation.
What: First Annual Turkey Shoot-Out Golf Tournament presented by the Rocky Mountain Chapter of Credit Unions.
When: Nov. 20 from 10 a.m. – 2 p.m. (MDT/PDT).
Where: TopGolf Tournament hosted across most of the GoWest Association states! North Denver, South Denver, Colorado Springs, Phoenix-Scottsdale, Tucson, Seattle, and Portland.
Why: A fundraiser to benefit local GoWest Chapter area food banks and the GoWest Foundation.
What is included:
Three hours of unlimited golf (GoWest tournament gameplay included)
Each TopGolf venue winning team, 6 people each from all 7 sites, will be awarded fabulous prizes!!
Each winning team from each location will have a donation made on their behalf at the local food bank of their choice!
Each team member will receive food vouchers that includes: Seasonal Delights, Injectable Donut Holes, and Guacamole and Chips.
Each team member will receive one FREE drink ticket good for any beer, house wine, or non-alcoholic drink.
You may signup individually or as a credit union team of 2, 4, or 6 players
The individual entry fee is $150 ($800 for a team of 6 players).
Come support the GoWest Foundation and our local food banks in the GoWest region while having fun competing alongside all your credit union colleagues!
Gather your team today to be a part of this exciting multi-state event all while supporting a great cause. See this flyer for more information and sign up today by filling out this form and emailing it to Kent Richards.
*The Boise TopGolf location is no longer participating due to ongoing construction.
Posted in Across the Region, Chapters, GoWest Foundation, Top Headlines.