Arizona Young Professionals Volunteer at Chicanos por la Causa
Posted by Andrew Kobialka on November 8, 2022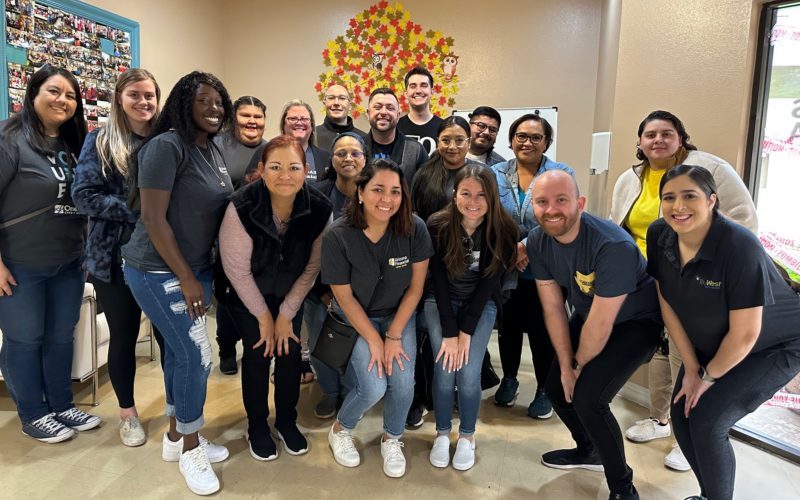 Eighteen Arizona Young Professionals (YPs) representing Arizona Financial, OneAZ, TruWest, and VantageWest Credit Unions spent the morning volunteering at the Chicanos por la Causa Senior Center in Phoenix on Nov. 3.
While there, YPs helped with prepping lunch for residents, interacting with seniors while providing 'spa' services, calling Bingo numbers, and playing Loteria. The group also helped unload over 20 bins of clothing items in preparation for the organization's clothing drive the following day. The drive is open to residents and those in need within the public community.
Chicanos por la Causa's Mission is to drive economic and political empowerment for underserved individuals and communities. The nonprofit was formed in 1969 to fight discrimination against the Mexican American community and has since expanded to serve all backgrounds in five southwestern states, impacting more than 2 million lives every year.
Posted in Arizona, Regional Member News.