New Business to Human Podcast Brings Breakthrough Strategies to You
Posted by Andrew Kobialka on November 2, 2022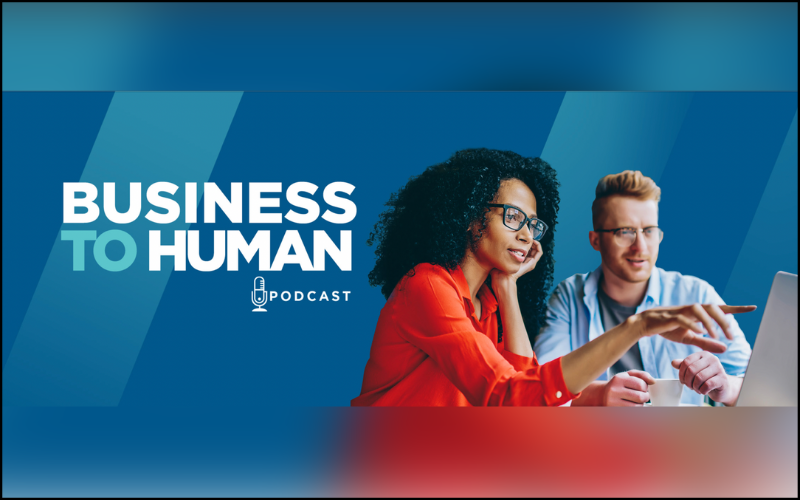 GoWest Solutions partner, Vericast, has launched Business to Human, a podcast series dedicated to spotlighting breakthrough marketing strategies that successfully connect brands with consumers.
Business to Human features insightful interviews with marketing and business leaders from financial, retail, grocery, consumer packaged goods, and other industries covering a variety of topics such as ensuring data security, nurturing customer loyalty, how to reach new audiences, and more.
Vericast's Business to Human podcast aims to share stories from marketers and business leaders that strive to balance customer needs and expectations while adhering to new privacy regulations in a cookie-less future – and much more.
Today's marketers face an uphill battle in acquiring and making customer data actionable at scale. While 46% of consumers expect retailers to provide personalized promotions based on their purchase habits and interests, a recent survey from McKinsey reveals that only 33% of consumers believe that companies are currently using their data responsibly.
The first Business to Human episode features guest DeLynn Byars, Senior Vice President of Marketing at First South Financial Credit Union. Byars discusses how to address the challenge of converting indirect members into long-term loyal customers.
More than 20 episodes are planned with a new episode posted about every two weeks. Future podcast guests include David Raab, Chief Executive Officer and Founder of The Customer Data Platform Institute, a vendor-neutral organization dedicated to helping companies manage customer data, and Jennifer D'Amico, Chief Marketing Officer at CommonWealth Central Credit Union.
"The rapid evolution of marketing tools and technology have made leveraging customer data increasingly complex," said Matthew Tilley, host of the Business to Human podcast and Executive Director of Content Marketing at Vericast. "With this series, we will shine a light on the breakthrough strategies today's marketing leaders are using to conquer this complexity and successfully engage with customers (humans) at every touchpoint."
Listen at Vericast or anywhere you listen to your favorite podcasts.
To learn more contact the GoWest Solutions team.
Posted in GoWest Solutions, Top Headlines.