United Way honors Numerica with Legacy Award
Posted by Andrew Kobialka on November 1, 2022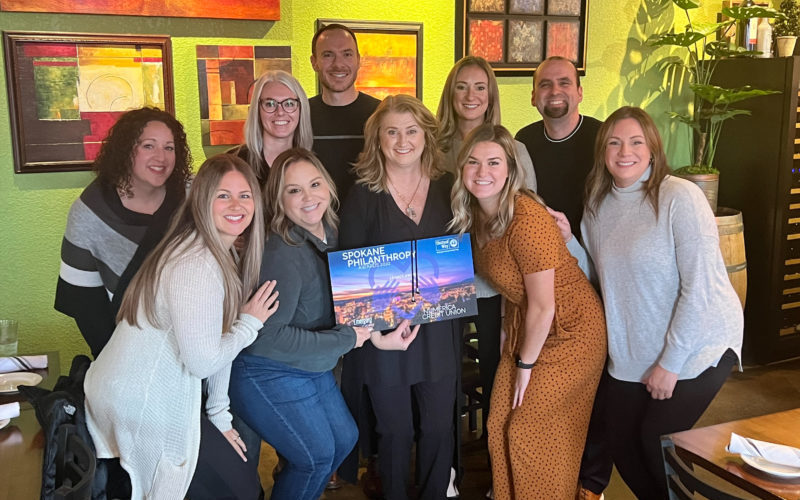 Recognized for demonstrating outstanding community service, Numerica, based in Spokane Valley, Washington, received the Legacy Award from the Spokane County United Way. The credit union was honored at the annual Spokane Philanthropy Awards event for decades of volunteer efforts, financial support to nonprofits, and the active community involvement demonstrated by its leadership.
"At Numerica, we show up by enhancing lives, fulfilling dreams, and building communities," said Kim Pearman-Gillman, Numerica's senior vice president of community development and impact. "Numerica is proud of being consistent with our giving, having team members offer their wisdom and time on boards and committees, and sponsoring events that make a significant impact on our communities. Receiving this award is an honor."
The 2022 Legacy Award was created to honor Numerica's giving. Over the past decade, the credit union has contributed more than $12 million dollars to its communities and volunteered more than 140,000 hours. Each year, team members are given a paid day off to volunteer.
When accepting the Legacy Award, Numerica honored the work of another recipient. The Young Philanthropist Award went to Sindhu Surapaneni, a local artist from Selkirk Middle School. She sells her pieces to raise money for charity. Numerica donated $1,000 toward a nonprofit of Surapaneni's choice.
Posted in Regional Member News, Washington.