First Education FCU is Serious About Data Care
Posted by Andrew Kobialka on October 18, 2022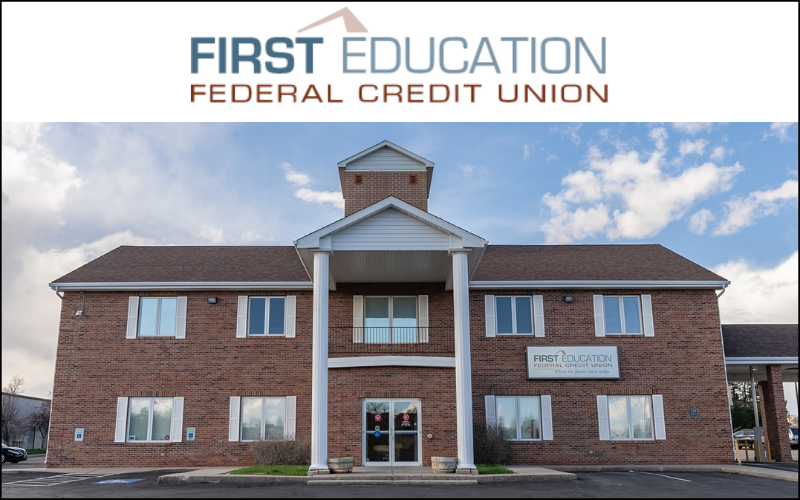 James Yates, CEO of First Education Federal Credit Union in Cheyenne, Wyoming, wasn't sure it would be fair if a credit union, with its regulatory compliance and data protection resources, joined Wyoming's 2022 Cybersecurity Competition for Small Businesses. But after learning that the competition restructured its judging categories and that the credit union would be in a category with others that had technical advantages, he was encouraged to test the program out for their business members.
"We felt like we needed to lead by example," said Yates. "Many of our customers could benefit from a program like this but we wanted to check it out before we recommended it. In fact, First Education is also a Cybersecurity Champion for National Cybersecurity Month, the only credit union in Wyoming to sign up."
First Education's mission, to improve the financial future of its members and community is right in line with security, data care, and education.  Their goals in the competition were to test the program to see if they would recommend it, show that a small credit union can be just as secure as larger institutions, and test their existing security program against standards outside the financial services industry.
"We wanted to provide our members with the assurance that their information is safe with us and that we are protecting it as well as anyone can," said Yates.
Now, First Education has visible proof.  Yates took the extra step in the competition to gain usage of the Made Safe in Wyoming™ logo and employees now have it in their signature line.
Because Yates observed that there are many institutions that feel cybersecurity is too daunting he wanted to send a message to his members that it isn't as hard as they think.  Cybersecurity is about managing identity and data and Yates said, "First Education participated in the CyberWyoming program because cybersecurity is key to protecting what is valuable to our members, information."
During the competition, First Education met 100% of its own security goals and completed 100% of risk recommendations, the largest of which was a full inventory and security policy review.
The 2022 Competition was supported by a grant from Microsoft and the Department of Workforce Services and due to CyberWyoming's 2022 members and sponsors: Capitol Communications Inc., Campbell County Health, Cheyenne State Bank, CPU (Computer Professionals Unlimited), DigeTekS LLC, EvnTec, Factory IT, First Federal Bank & Trust, First Interstate Bank, Gannett Peak Technical Services, HUB International, IECA, K2 Technologies, Manufacturing Works, PDS, Sweetwater Technology Services, and TEAM.
The competition was developed by CyberWyoming in 2018 to encourage Wyoming small businesses to meet best practices in cybersecurity through a homegrown program called Made Safe in Wyoming™.  The competition has gained national and international attention being the only of its kind and, in February of 2022, won a Gula Tech Foundation Award to expand in 2023. CyberWyoming recently announced this expansion and is looking for local economic development agencies that want to house a Cybersecurity Business Counselor.
"We wanted to encourage traditional economic development agencies to incorporate security and information protection into their member offerings, so we used the Gula Tech Grant to incentivize them to train a staff member with our program," said Laura Baker, executive director of CyberWyoming.
Baker said the goal of the program expansion is to raise business community awareness by installing local cybersecurity business counselors that can help with security planning and programs, then encourage connection with other companies and organizations locally to fill the holes.
Posted in Regional Member News, Wyoming.