Why 15 Emerging Leaders Program Graduates Say Their Careers are Forever Changed
Posted by Andrew Kobialka on October 11, 2022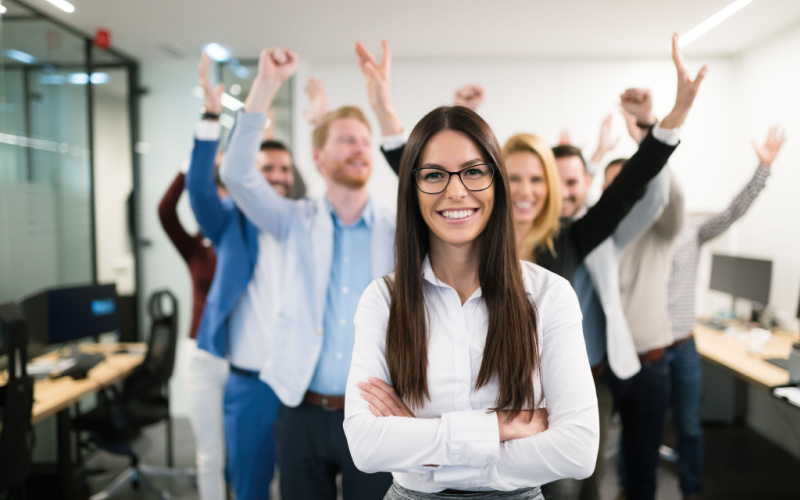 After seven months of a transformative process, 15 credit union professionals graduated from the GoWest Credit Union Association's virtual Emerging Leaders Program this month.
This program provides the next generation of credit union leaders with the knowledge, community, and tools they need to cultivate, nurture, and act on their leadership potential — all packed into a virtual medium that's easily incorporated into participants' day-to-day credit union responsibilities.
What was unique about the 2022 virtual program was that it featured a special emphasis on the Leadership 360 performance evaluation. This tool helps leaders benchmark their current leadership and inform their developmental path moving forward.
Nathan Bill, business development officer for Northwest Community Credit Union (OR) and this year's Emerging Leaders scholarship winner, said the program is one of the best things to happen to his career.
"I just wanted to thank you both so much for picking me as the 2022 Emerging Leader contest winner," said Bill. "We just finished our last class and all I can say is WOW! This class will probably forever change how I view my career path in the most amazing way possible. I learned SO MUCH and will continue to do the things I learned throughout the rest of my career."
The curriculum was led by Peter Myers with DDJ Meyers, who is a seasoned leadership coach for CEOs, boards, teams, managers, and emerging leaders. He takes advantage of various virtual channels, including group learning sessions, ongoing cohort "buddy" calls, core modules, and exercises specifically developed to advance participants' leadership skills, enabling credit unions across the GoWest region to connect and grow together.
Myers explained this program is exciting because it teaches emerging leaders the skills to take greater agency in determining their career path, whether it's to the C-Suite or to become one of the most effective managers within their organizations. Jeremy Sankwich, a former ELP graduate, is a prime example because he has risen from an individual contributor-type role at his credit union to VP of Lending for a larger credit union.
"Future changes in the financial services environment will continue to inform our business (and way of life)," said Myers. "From our perspective of working with executive teams and boards across the country, is that one of the most significant and impactful opportunities is for credit unions' mid-level talent to be the protagonist and champions of change. Change envisioned and implemented at the mid-level can take root and be more sustainable than declared from the top."
Sarah Buck, another 2022 ELP graduate, expressed how her perspective has transformed her professional trajectory and sphere of influence.
"ELP was truly a change maker for me in how I show up each day and brought out competencies in me I knew I had but was too scared to show. It also taught me several new skills and ways of thinking that I am excited to continue to hone and develop, as well as be able to share with those I'm training and developing within my team… I know this is just the beginning and the learning never ends – But thank you for providing the framework for me to be able to go out and make it happen."
Congratulations to the following 2022 Emerging Leaders Program graduates:
Amber Stutzman, Oregon Community CU
Andrea Kannard, Advantis CU
Ashley Chase, Oregon Community CU
Crystal Garrison, Fibre Federal CU
Kevin Benner, Seattle CU
Laura Henry, Oregon Community CU
Lindsay Taplin, Seattle CU
Max McGrath, Advantis CU
Nathan Bill, Northwest Community CU
Nicholas Mentillo, Advantis CU
Ramy Atwal, Harborstone CU
Ryan Drake, Our Community CU
Sarah Buck, Forrit CU
Sarah Hartzel, Advantis CU
Timothy Strinz, Oregon Community CU
Join your peers and start growing your network, professional knowledge, and skillset by visiting the GoWest events calendar to register for more upcoming events and programming.
Posted in Events, Top Headlines.