How Blue Mountain Credit Union Took its Cybersecurity to the Next Level
Posted by Andrew Kobialka on October 11, 2022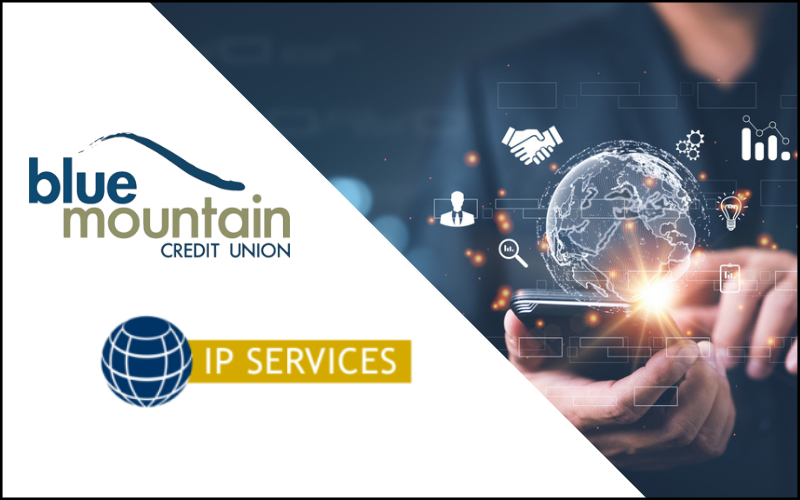 October is Cybersecurity Awareness Month, shining a light on an important topic for credit unions and their members. In an effort to learn from each other in the credit union community, we took a closer look at how Blue Mountain Credit Union took its cybersecurity to the next level.
The Challenge: Blue Mountain, based in College Place, Washington, is a $51M in assets credit union and does not employ full-time cybersecurity experts on staff.  For years, the credit union contracted with a Managed Services Provider (MSP) but as the credit union grew, so did their expectations for timely and efficient resolution to their IT issues. Their MSP lacked the expertise to grow with them in maintaining their systems to a high-availability standard and the credit union had growing concerns about their overall Cybersecurity Posture.
The Solution: Blue Mountain approached GoWest Solutions partner, IP Services, in early 2022 to begin the onboarding process for the credit union's cybersecurity program as well as the management of their uptime/availability of IT systems (i.e., Firewalls, Switches, Servers, and Desktops). IP Services not only replaced the services provided by the previous MSP, but the credit union gained a suite of cybersecurity products and services, including a robust SIEM (Security Incident and Event Management), an EDR (Endpoint Detection and Response), a fully functioning security awareness program, and virtual chief information officer consulting services.
The Results: These leading cybersecurity products and services quickly moved Blue Mountain into an improved cybersecurity posture that had the added advantage of still being affordable for a smaller credit union. Among the benefits and results experienced by Blue Mountain were:
Consistent and frequent meetings and communications throughout the onboarding process.
An experienced partner that understands credit unions and their unique applications and processes.
Total penetration testing within months of onboarding, resulting in zero high/critical findings.
100% security awareness training completed by the end of the 4th month.
Immediate impact from vCIO services in strategic planning and road mapping.
These results were achieved in just a few short months and according to Jim Drake, president and CEO of Blue Mountain, "A Credit Union's IT provider is critical in today's environment. IP Services has enabled Blue Mountain Credit Union to reach a new level of cybersecurity."
Learn more about the GoWest Solutions partner, IP Services, online or contact the GoWest Solutions team to get connected.
Many other credit unions are taking steps to not only secure their own cyber networks but also help their members and community protect their personal networks. For example, see how BECU is providing cybersecurity tips for its members and community! They have a collection of articles with relevant cybersecurity information including Security Tips for Teens,  and How Not to Get Hacked.
Posted in GoWest Solutions, Top Headlines, Washington.