Unitus Community Credit Union Launches 'Barbara Leonard Day of Service'
Posted by Andrew Kobialka on October 5, 2022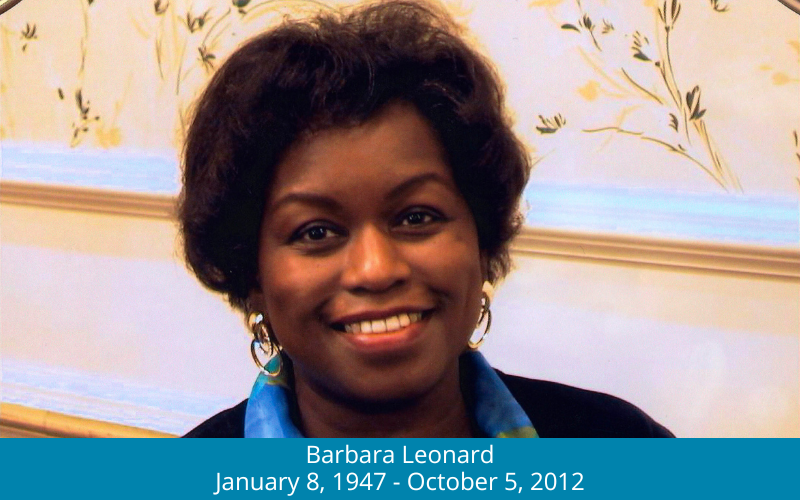 Unitus Community Credit Union employees and their families will blanketed the Portland, Oregon, metro area on October 10 for the "Barbara Leonard Day of Service." The day of volunteerism was dedicated to Barbara Leonard who served as Unitus' first female board chair. In honor of the 10th anniversary of her passing, Unitus volunteers served community partners at 15 locations, while the credit union was closed for Indigenous Peoples' Day.
Leonard was known for her service to the community. Born and raised in Portland, she graduated from Girls Polytechnic in 1964 and later earned a bachelor's in business administration from the University of Oregon. Leonard joined Unitus when the credit union had select employee group membership and she worked in the telecommunications industry, serving on Unitus' board of directors for more than 20 years. She was a passionate supporter and leader at the Portland chapter of The Links, Incorporated—an international women's civic organization for which she raised more than $500,000 for educational scholarships. Ms. Leonard was also an active member of Maranatha Church in Northeast Portland and a mentor to local high school students.
"This is the perfect way to honor her, is to have families working together to give in service to the community," explained Dr. Kimberly Matier, whom Barbara mentored. "And the best way to do it is to serve with joy in your heart."
On the "Barbara Leonard Day of Service," 66% of Unitus employees and their families volunteered with the following community partners: Blanchet House, Children's Book Bank, City of Salem Parks, Clackamas Service Center, Clark County Food Bank, Family Promise, Hoyt Arboretum, Impact NW, Oregon Humane Society, Project Never Again, Ronald McDonald House, Rose Haven, Snowcap Community Charities, SOLVE, and the Tualatin River Wildlife Refuge.
"Bringing 270 people together for a coordinated volunteer event in more than a dozen locations is quite an undertaking, but Barbara inspired us to serve," said Steven Stapp, president and CEO of Unitus Community Credit Union. "I'm incredibly proud of our team and their commitment to supporting our community partners, and I'm honored we can celebrate Barbara's life and service in this meaningful way."
"We're grateful to have Unitus employees volunteer to get warm clothes to our guests experiencing homelessness in Portland," expressed Julie Showers of Blanchet House. "The free clothing pop-up will be held in Blanchet House's parking lot where guests can shop at different booths for needed items. All clothing was donated by the community. It's our mission to alleviate suffering in the community and we're only able to do that with the help of volunteers."
"There are people in need. They need your time. And I think that our community, our city, our state, our country, the world would be a better place if all of us bind together and say, 'I'm going to do my part to make a difference,'" said Serena Ashley, Leonard's daughter.
Posted in Chapters, Regional Member News.