Want to Kick Off 2023 by Making an Impact? Apply Now to Crash the GAC!
Posted by Andrew Kobialka on October 4, 2022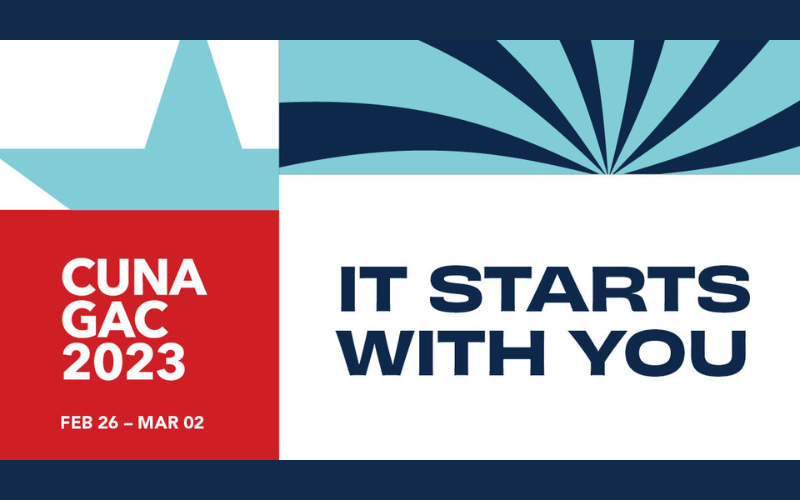 Looking for an impactful, career-changing opportunity? Crash the CUNA GAC!
The Cooperative Trust is aiming to bring 50 Crashers to this year's conference — one from each state.
Crash the GAC is specifically for credit union emerging leaders and young professionals, enabling them to participate in the industry's largest advocacy conference in Washington D.C. with complimentary registration, exclusive networking opportunities, leadership development opportunities, and mentoring sessions with industry leaders.
Applications are now open and the deadline to apply is Dec. 2 — but don't wait to get involved!
"Crashing the CUNA GAC is one of the best ways for young credit union professionals to experience the credit union movement's premier advocacy event," said CUNA President and CEO Jim Nussle. "'Crashing' gives these promising individuals an opportunity to learn about key issues, form connections with other future leaders, and deepen their appreciation for the credit union difference."
We'd like nothing more than for GoWest members to have a strong representation at the 2023 CUNA GAC Feb. 26 – March 2 – so who do you know that should be a Crasher? Forward them this story so they can apply today!
Posted in Across the Region, Advocacy News, Top Headlines.