Oregon State Credit Union wins White Hat award
Posted by Andrew Kobialka on September 27, 2022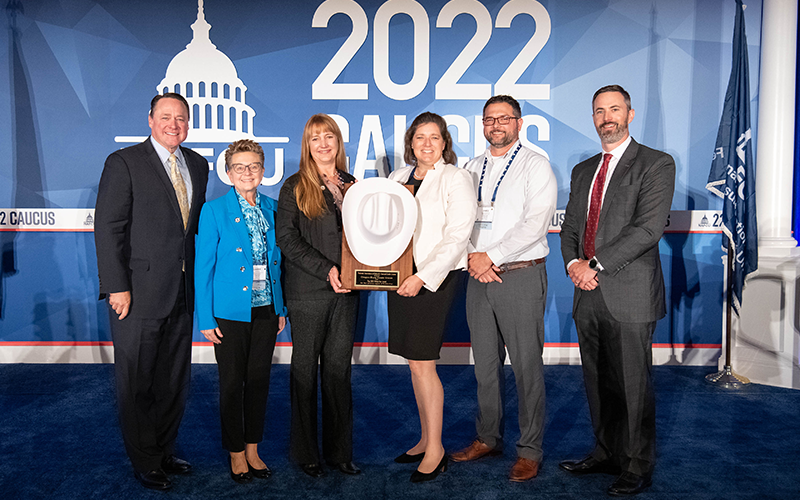 Oregon State Credit Union, based in Corvallis, Oregon, is the winner of a prestigious trade industry award. The White Hat award is given by the National Association of Federally-Insured Credit Unions (NAFCU) to the member credit union raising the most money during the association's fundraising campaign the previous year.
The 2021 award was announced at NAFCU's Congressional Caucus in Washington, D.C. September 13. This is the first time the credit union has won this award. Donations from credit union employees were collected for NAFCU's Political Action Committee (PAC). Additionally, a combined match from NAFCU and the credit union totaling $72,394 was distributed in Oregon through CU4Kids to support nonprofit children's hospitals.
Oregon State Credit Union President and CEO Richard Hein said the credit union has always been among the top donors supporting credit union advocacy. "Every year our team demonstrates their passion for the credit union movement and for helping children through their advocacy donations. Winning the award this year is a testament to the commitment we share for credit unions and our communities."
Posted in Oregon, Regional Member News.