Represent Your Community for a Good Cause — Donate to the 2022 CU4Kids Silent Auction Online Today!
Posted by Andrew Kobialka on September 20, 2022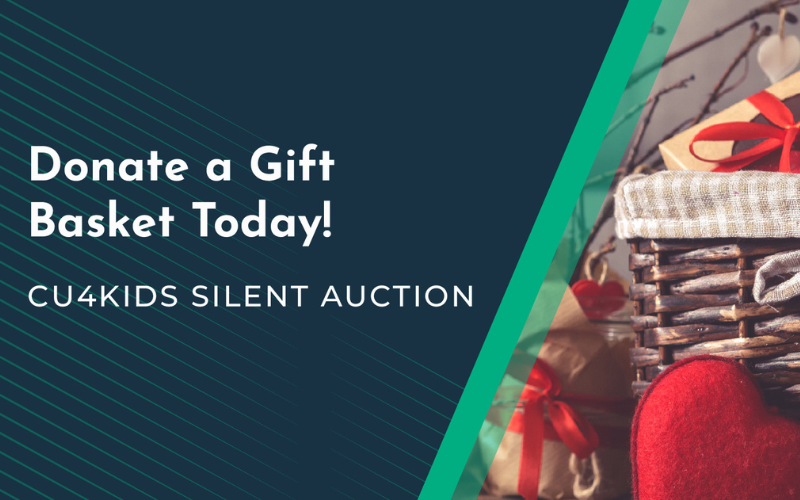 Share what you're passionate about and raise money for a good cause!
Whether you're a credit union serving a specific membership such as educators or farmers, or you're part of the GoWest young professionals network, or you're just someone who would like to celebrate Hispanic Heritage Month in a meaningful way — donating a small gift to the 2022 CU4Kids Silent Auction is a fantastic way to share a small piece of what represents you.
It's as easy as choosing a creative donation and then filling out this quick form.
The proceeds benefit CU4Kids and support Children's Miracle Network Hospitals, helping over 17 million children in need.
So get creative — do some online shopping, connect with your favorite local businesses, and share a gift that is fun and best reflects your community.
Here are some ideas:
An authentic Hispanic recipe book and spice kit;
A teacher's starter basket;
A power tool every DIY hopeful needs;
An online cooking class for two;
A gourmet coffee selection; or
A one-way ticket to experience your city.
Take advantage of this unique opportunity to make a difference for children in need. Don't wait! The last day to donate is Oct. 5!
If you have questions about the Silent Auction, please reach out to Holly Miller, Director of Events.
Posted in Events, Top Headlines.