Horizon Credit Union Staff Tackles Food and Housing Insecurity
Posted by Andrew Kobialka on September 13, 2022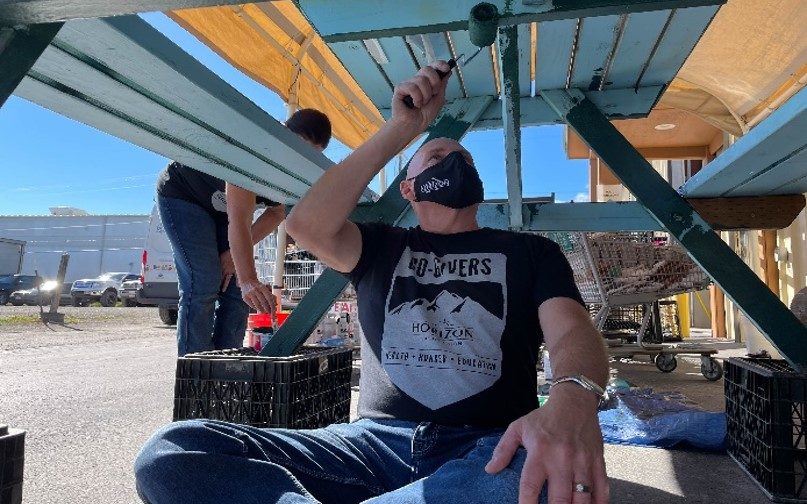 According to Feeding America, 53 million Americans turned to food banks and community programs to help put food on the table in 2021. Today, Sept. 13, Horizon Credit Union is tackling this issue head-on. At noon, all branches closed and staff are spending the afternoon volunteering at 30 organizations across Washington, Oregon, Idaho, and Montana.
This annual event — known as Go.Give.Grow. — focuses on helping local groups and those they serve to bounce back from increased levels of food and housing insecurity.
"Food and housing insecurity have continued to be a significant challenge for many people in the communities we serve," said Kathleen Schilb, community engagement manager. "We are grateful for the amazing work done by our community partners all year long — and we can't wait to lend a whole lot of helping hands on Sept. 13!"
On top of volunteering time, Horizon will also be donating $1,000 to each organization hosting volunteers.
Horizon is dedicated to giving back and supporting local charities and focuses its community outreach efforts on fighting hunger, promoting health, and boosting education. By supporting organizations that tackle these problems directly, Horizon is able to make a more meaningful impact on those who need it most.
This year marks Horizon's fifth year of dedicating a half-day to company-wide community service.
Go.Give.Grow. began in 2018 to celebrate reaching a milestone of $1B in assets by giving back. Since then, Go.Give.Grow's impact has grown considerably. Last year, 320 Horizon employees volunteered 1,280 hours between 25 organizations. This year, 425 staff members will volunteer at 30 organizations, including remote opportunities.
Posted in Community Impact, Regional Member News.