Columbia Credit Union Promotes Lindsey Salvestrin to Executive Vice President
Posted by Andrew Kobialka on September 1, 2022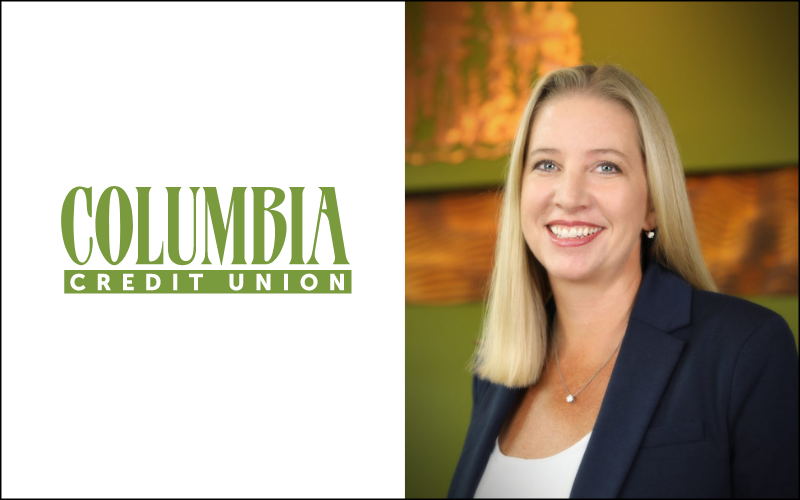 Columbia Credit Union, based in Vancouver, Washington, has promoted current COO Lindsey Salvestrin to the position of Executive Vice President and Chief Operations Officer. As EVP, she will continue in her Chief Operations Officer role while the credit union benefits from her insightful collaborations around its strategic direction.
Salvestrin joined Columbia in 2000 as a financial services officer at the Cascade Park branch and quickly became an Operations Supervisor and then Branch Manager within her first couple of years on the team. From 2006 to 2016 her talent for prioritizing and getting things done through successful collaborations and teamwork earned her several promotions related to support, digital and member experience including Operations and Project Support Specialist, VP Support Services, and VP Remote Services.
In 2011, Lindsey became Columbia CU's corporate project manager where she set the foundation for today's Project Management Office before transitioning to a Senior Vice President and Service Delivery – Project Management role. In 2017, Salvestrin continued to expand her influence by overseeing the branch network and facilities departments in addition to her Digital Banking, Digital Cards, and Support Services teams as SVP Chief Operations Officer.
"I admire Lindsey for being a life-long learner and someone others want to follow," said Columbia CU President & CEO Steve Kenny. "Whatever role Lindsey has been asked to tackle, she's done it with professional curiosity and with a critical lens on the member experience."
Over the years, Salvestrin has continued her passion for knowledge through the offerings of the Credit Union Executive Society, including the CEO Institute, the Product & Channel Management School, and the Strategic Growth Institute. Lindsey is also a Certified Innovation Executive completing courses at MIT Sloan and Stanford through the CUES Strategic Innovation Institutes.
"I'm so excited to begin this new chapter," said Salvestrin. "Moving forward we want to lean into our mission-critical hybrid of great people and smart technology, bringing people together to make life better for themselves and their communities at every chance we get."
Posted in Chapters, Regional Member News.