CapEd CU Sponsors Brilliant Hot Air Balloon Display in Celebration of Community
Posted by Andrew Kobialka on August 29, 2022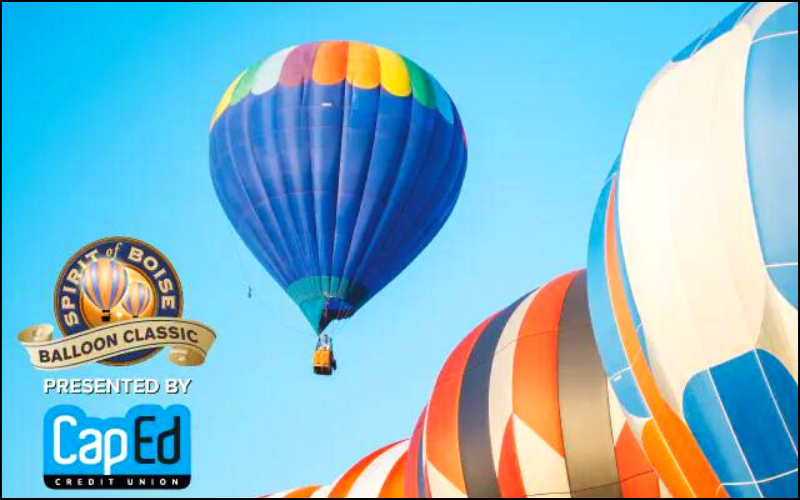 Tomorrow, Treasure Valley, Idaho residents will wake up to nearly 60 brilliantly colored hot air balloons from across the world dotting the horizon. It's truly a wondrous sight to behold, one that locals have eagerly anticipated every year since 1991.
Since 2015, CapEd Credit Union, based in Meridian, Idaho, has sponsored the Spirit of Boise Balloon Classic, helping to make this annual festival free for all to enjoy as it's designed to be a celebration of the community it serves.
The festival offers fun for all ages like free tethered rides on the balloons, a chance to meet aeronauts each morning, and a one-of-a-kind Nite Glow spectacular.
These festivities stretch over several days but begin with CapEd's Kid's Day — a family-oriented event that introduces children to the science and fun of balloon flight and the enchanting display of numerous hot air balloons inflating across the grass at Ann Morrison Park.
CapEd even has its own Read to Rise hot air balloon, which promotes early education literacy programs and visits to schools across the region.
"The energy of a community in celebration is absolutely amazing," said Todd Christenson, CapEd's chief marketing officer. "As we round out summer and head into fall, we are celebrating all that is good in the Treasure Valley and the great state of Idaho."
Those who can't make it to the Classic are encouraged to look to the horizon as they commute and catch a glimpse of the hot air balloons so they, too, can appreciate the wonder of flight.
Posted in Top Headlines.