Advocacy Training Ignites Credit Union Movement Passion
Posted by Andrew Kobialka on August 29, 2022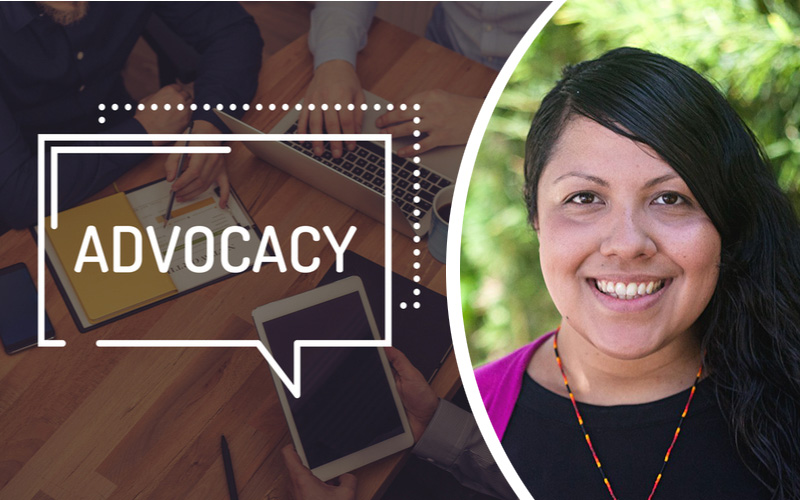 Sixteen years ago, Rachel Caballero landed her first job in the Credit Union Movement, at what is now TruWest Credit Union in Tempe, Arizona. She never left, but wow, how her career has grown, and her passion deepened.
She's served her credit union's members as a teller, member service representative, branch manager, and more — and is now the community development manager.
In that work, you might say Caballero is truly an advocate for people, every day. And after attending GoWest Credit Union Association's Advocacy 101 Training, she says she'll be absolutely comfortable evangelizing credit unions to legislators, anytime the opportunity comes up.
"I loved that the Advocacy 101 training was a place where we could all come together to really learn in a deeper way what the movement is all about, and how we can get personally involved to expand that for our credit unions," Caballero said.
A highlight for Caballero was meeting actual elected officials and learning from them what advocates can do to convince them to support credit unions' positions.
For Chloe Steger, a business continuity specialist at Oregon Community Credit Union, Advocacy 101 prepared her to be intentional and think outside of the box in sharing her personal story with legislators.
As a child, Steger saw financial instability firsthand when her family experienced bankruptcy and homelessness. She has a real story to tell about how first becoming a credit union member and then joining the staff, set her on a path to financial wellness.
"I got to listen to others from GoWest and other credit unions speak about their stories, the Credit Union Movement, and why advocacy is important," Steger said. "We can all work together to have forward momentum for the greater good and share our ideas of greatness."
Next-level Advocacy 201 training was also offered this summer.
Liz McMillan, who is part of the "Canfam" at Lonetree, Colorado-based Canvas Credit Union, said, "I will be attending Hike the Hill this fall, so it was especially valuable to learn more about best practices for meetings at the capitol with key House and Senate committee members."
More opportunities to advocate are on the horizon.
GoWest is expanding its focus on providing credit unions with the tools and resources they need to fully engage in grassroots advocacy and political programs. This programming will include ongoing training, opportunities for credit union leaders to serve as Key Contacts to all state and federal legislators, and for each credit union to appoint an advocacy coordinator to work closely with the GoWest team. Stay tuned for more information.
Posted in Advocacy News, Top Headlines.