How Credit Unions Can Support Back to School: Free Resources and Opportunities
Posted by Andrew Kobialka on August 23, 2022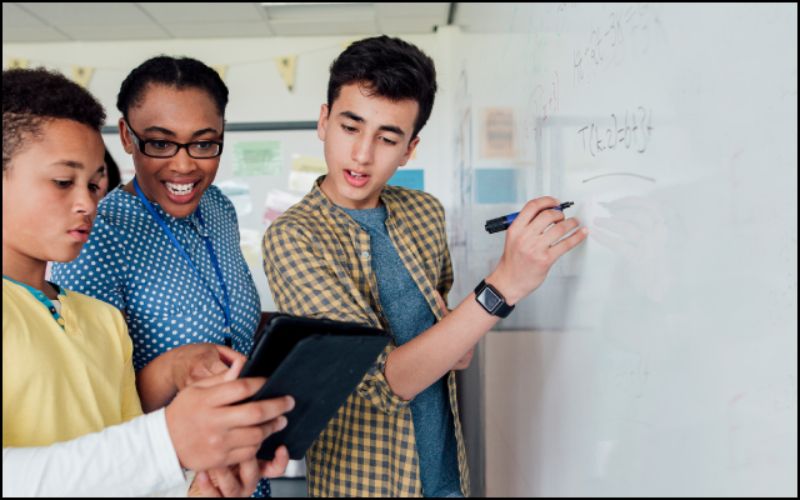 As school starts up across the region, there's no better time to prepare children for life by investing in their financial education and nurturing entrepreneurial spirit.
Credit unions can access resources from GoWest Foundation to teach young people basic money principles through free financial education programs and opportunities.
Financial Education with Real-Life Takeaways
One of these opportunities is for a credit union to lead a financial reality fair, called Bite of Reality, at a local school. It is a high-tech, app-based program that teaches youth real-world budgeting skills to help prepare them for adulthood. Using their smartphone or tablet, each student downloads a fictional persona, career, salary, and credit score. They're then guided through a day-in-the-life of an adult's financial responsibilities and must finish the exercise with a balanced budget.
"Students today are much more digitally connected, and regardless of income or experience at home, most have some type of smartphone or similar device," said Stephen Pagenstecher, chief innovation officer at Portland-based Point West Credit Union. "Engaging students via the technology they use every day allows for less time explaining or correcting issues for individual students during the fair ­— where time is always at a premium — and allows for more time for actually digging into the reality of the experience."
GoWest Foundation has partnered with more than 20 credit unions to bring Bite of Reality to their communities and offers grant kits to supply credit unions with all the materials, technology, and support to facilitate a successful financial reality fair.
Expand Learning Opportunities Through Biz Kid$
Biz Kid$ is a national financial literacy initiative that teaches youth about money and business. GoWest Foundation has created a toolkit for credit unions to use as they partner with schools in providing Biz Kid$ content. The toolkit includes Biz Kid$ episodes and lesson plans for both middle school and high school-based curricula, games, business plan resources, and more.
This year, the National Credit Union Foundation is hosting the Biz Kid$ Showcase: a nationwide competition for young people aged 12 to 18.
The initiative aims to raise awareness of credit unions, enhance financial literacy, and encourage entrepreneurship by guiding participants through a series of educational modules and a business planning exercise.
Ultimately, participants must develop a business case and marketing plan for a new financial product or solution that would improve financial well-being in their communities.
Participants can enter as individuals or as part of a team. A panel of credit union leaders will judge all project entries, with the highest performing three projects winning cash prizes of up to $1,500.
Registration runs Monday, August 29 through Friday, September 16. Learning modules become available to registered participants on Monday, September 19, 2022.
GoWest Foundation is here to help you help your communities. Reach out to our Foundation team today to get started.
Posted in GoWest Foundation, Top Headlines.