CU4Kids Charity Golf Tournament Raises $50,000 for Idaho Children
Posted by Andrew Kobialka on August 16, 2022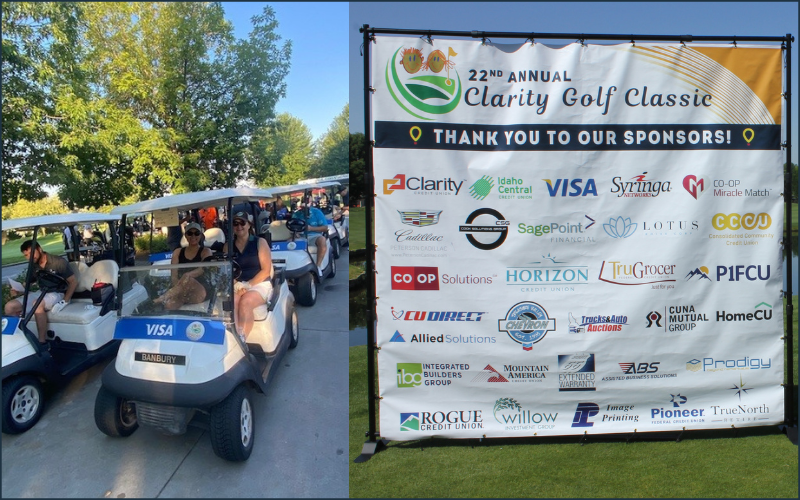 On Friday, July 29, Clarity Credit Union hosted its 22nd Annual Credit Unions for Kids Charity Golf Tournament at Banbury Golf Course in Eagle, Idaho.
Thanks to the support of 32 sponsors and 92 golfers, this year's event had a fantastic turnout and raised more than $50,000 for St. Luke's Children's Hospital in Boise, Idaho.
This is the only credit-union-hosted charity golf tournament in Southwest Idaho. Historically, the event has always seen substantial participation from credit unions in the area including Idaho Central Credit Union, TruGrocer Credit Union, Pioneer Federal Credit Union, Horizon Credit Union, P1FCU, Rogue Credit Union, Mountain America Credit Union, and CapEd Credit Union.
This tournament also featured the famous Helicopter Ball Drop where players purchase numbered golf balls to be dropped from a helicopter for a chance to win $500 cash.
All proceeds raised from the tournament directly benefit the Children's Miracle Network Hospitals, serving children suffering from childhood afflictions such as asthma, broken bones, or bigger challenges such as birth defects and cancer.
Posted in CU4Kids, Regional Member News.