Credit Union Collaboration Leads to Development of Washington's First Land Bank
Posted by Andrew Kobialka on August 9, 2022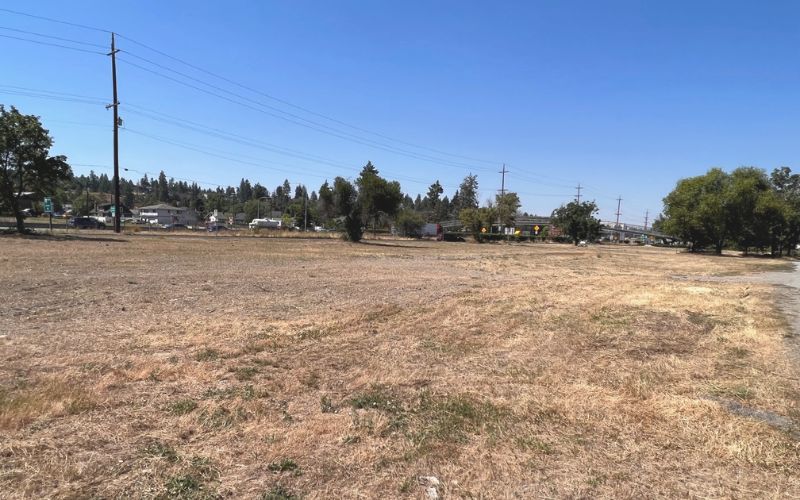 In Spokane, as in many cities, the wait for low-income housing can be as long as three years. A collaboration between credit unions, GoWest Foundation, and the Spokane Low Income Housing Consortium will help to address the critical shortage.
Washington's first land bank is being established to set aside property that will be developed for low-income housing. A $45,000 grant from GoWest Foundation, which works with credit unions in six states to accelerate community impact, is helping to fund the project. Credit unions including STCU brought the initiative forward to the foundation and will partner closely with the consortium to secure additional funding.
"While there is no one solution to the challenges we face, the land bank is an important part of the puzzle," said STCU President and CEO Ezra Eckhardt. "As a top local real estate lender in Spokane, we're pleased to play a role in this important initiative."
The consortium will work with credit unions and government agencies to hold suitable lots or vacant houses until they can be developed for housing.
"This initiative removes a significant barrier – upfront costs – for development of low-income housing," said Sharee Adkins, executive director, GoWest Foundation. "Through their collaboration and partnership with the consortium, Spokane credit unions are at the intersection of a critical need, and the solutions that will ultimately provide housing for people."
A key swath of property likely to be developed for low-income housing as part of this project is the result of credit union-supported legislation that passed the Washington State Legislature in 2022. Sponsored by Senate Majority Leader Andy Billig, (D-Spokane), the bill allows the Washington State Department of Transportation to lease surplus property at minimal costs, for uses such as affordable housing.
More than 60 years ago, the construction of I-90, split the city's East Central Neighborhood, uprooting homes, schools, and more. The land bank project could be an important step in giving back to the community.
Sen. Billig's legislation, which passed with broad bipartisan support, is an example of advocacy working to help ease a local crisis.
"It's more important than ever to find innovative ways to build more housing for citizens of Spokane making less than 80 percent of the average median income," said Ben Stuckart of the housing coalition, and a founding member of the land bank.
Last month, the consortium completed the steps necessary to create the land bank and will next select board members and continue obtaining seed money for land acquisition.
"As not-for-profit cooperatives, credit unions are uniquely focused on building brighter financial futures for their members, and at the same time on making a tangible difference in the communities they serve," Adkins said. "Getting behind the land bank project in Spokane is an example of the holistic approach credit unions take to being solutions providers."
Editor's note: Find out more about the land bank collaboration and other ways GoWest Foundation can help to accelerate your credit union's impact, at MAXX Convention in Spokane, Oct. 25-27. Learn more online and register today!
Posted in Advocacy News, Top Headlines, Washington.