A Game-Changing Experience: 44 GoWest Members Graduate WCMS
Posted by Andrew Kobialka on August 9, 2022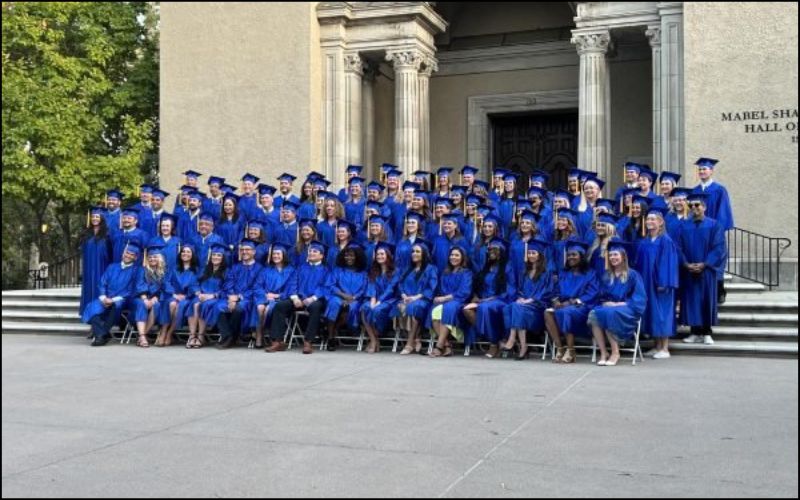 The Tau Class — consisting of 39 GoWest Credit Union Association members — were the most recent graduates from the Western CUNA Management School (WCMS) in Claremont, California. Five additional GoWest members also graduated from the Southeast CUNA Management School.
WCMS is a three-year program designed for managers and upper-level operational staff who have set credit union management as their career goal and understand the need to stay on the cutting edge of the financial services industry.
For two weeks each summer, Pomona College is transformed into one of the leading credit union schools in the nation that offers a variety of learning, networking, and community impact opportunities.
"The WCMS program is undoubtedly challenging, but completely worth it," said Carl Murphy, Tau high honors graduate and director of risk management at Colorado Credit Union.
Murphy explained that students should prepare to step outside of their shells. Throughout the program, he researched the history, departments, and strategies of his own organization, while also learning about financial simulations, marketing strategies, growth strategies, leading and developing people, and more.
"Most importantly, you take a deep dive into yourself and make discoveries about your potential," said Murphy. "You will make lifelong friends, outstanding networks, and learn important tactics to help you further develop both inside and outside of work."
The program also highlights the sobering truth that credit unions can't thrive in the days ahead without change and adaptation.
"As an industry, we're positioned to do overwhelmingly positive things in our communities and need to cultivate leaders who think strategically so that we are able to reach more people and solve increasingly complex member needs," said Julia Niziolek, Tau high honors graduate and executive director of insurance and investment services at Alaska USA Federal Credit Union. "I can't wait to see how WCMS graduates combine this wider perspective with access to creative solutions and partnerships."
The Tau class is the 60th graduating WCMS class. They emerged from the experience ignited with passion for the Credit Union Movement and armed with practical plans to take what they've learned back to their organizations.
"Over the years, I've been to numerous conferences and seminars and completed multiple college degrees, but the WCMS experience is something different entirely and really needs to be experienced to fully understand," said Ian Wiggins, Tau high honors graduate and AVP of Human Resources at Wauna Credit Union. "If anyone is on the fence about going to WCMS … DO IT! You won't regret it."
Learn more about Tau Class here.
Posted in Across the Region, Top Headlines.