Washington Credit Unions Can Now Offer Better Rates for Minority and Women Business Owners
Posted by Andrew Kobialka on August 2, 2022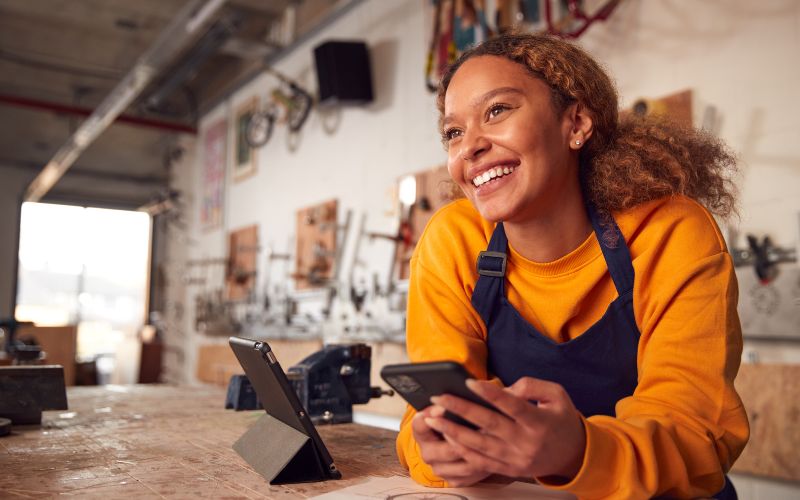 Washington credit unions are able to provide better lending opportunities to minority and women business owners thanks to the state's newly accessible Linked Deposit Loan Program.
Operated by the Washington State Office of Minority & Women's Business Enterprises (OMWBE), the program "links" up to $175 million of the state's surplus fund deposits to the commercial loans that financial institutions make to certified minority- and women-owned businesses. Up to 2% of the interest earned on the state's certificate of deposit in participating financial institutions is passed onto the borrower.
This effort was in response to the Washington State Legislature's discovery that minority and women business owners had been historically denied access to capital — and that lack of capital is a key barrier to the development of these businesses.
"Following the passage of priority legislation allowing credit unions to accept unlimited public funds statewide, this is an opportunity for more credit unions to consider becoming approved to participate in the Linked Deposit Loan Program," said Joe Adamack, GoWest Credit Union Association's vice president of legislative affairs for Washington. "Before credit unions were able to accept public funds deposits, this opportunity was not allowed under state law and we appreciate Washington legislators and credit union advocates who worked to make this possible."
WECU and Gesa Credit Union are currently the first two credit unions participating in the program, but this is a fantastic opportunity for more Washington credit unions to provide underserved main street businesses with greater access to capital.
How to Get Involved
Any qualified public depository that is signed up through the Automated Clearing House (ACH) can participate in the Linked Deposit Program. Financial institutions can contact the state treasurer to register as a Linked Deposit lender to offer the program to OMWBE-certified firms and veteran or servicemember business owners.
More information about the program can be found here. For questions, please contact Joe Adamack or reach out to Julie Campos, small business advocate with the OMWBE.
Posted in Across the Region, Top Headlines, Washington.