TAPCO Credit Union Announces New Chief People and Inclusion Officer
Posted by Andrew Kobialka on August 2, 2022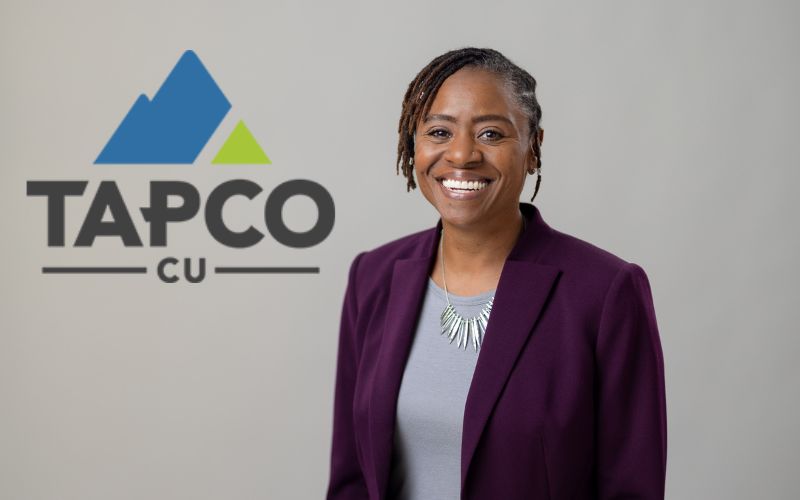 TAPCO Credit Union, based in Tacoma, Washington, has announced the appointment of its new Chief People and Inclusion Officer (CPIO), Sarah Gray, who started with the credit union on July 11.
Gray has a strong history as a Human Resource Leader with expertise in Diversity, Equity, Inclusion, and Belonging. She joined TAPCO from Child Care Resources (CCR), serving as the Chief Human Resources Officer (CHRO). In this role, Gray led all sectors of the department across the organization. As the CHRO, she was responsible for developing and executing human resource strategy in support of the overall business plan and strategic direction of the organization, specifically in the areas of succession planning, employee/labor relations, diversity and inclusion, compliance, recruitment, talent planning, learning and development, organizational development, compensation, benefits, and workforce planning.
Prior to working at CCR, Gray worked for Bellevue College in the Human Resources Department and as an Associate Dean of Workforce Education, where she provided leadership, vision, and strategic planning programs that assist people in receiving the skills they need to enter or re-enter the workforce.
As a human resource executive, Gray is passionate about people and building a diverse workplace that includes a culture of inclusion and belonging, where diversity and equity are valued. She works to ensure that team members feel seen, inspired, and empowered to reach their full potential. Gray looks forward to accelerating growth through aligning people with business objectives, shaping organizational culture, and ensuring an equitable environment for TAPCO.
She grew up locally in Tacoma and has an undergraduate degree in human resources and business management and a master's in business administration — all from the University of Phoenix. Gray enjoys spending time with family and friends and volunteering in her community in her spare time.
Posted in Regional Member News.